Just like any other job, interior design comes with its own set of unique challenges. But in such a fast-paced industry full of "solopreneurs", addressing these challenges is sometimes easier said than done. Juggling all the responsibilities of a solo venture leaves little time left to find solutions for common interior design business challenges. In fact, for many designers, lack of time is one of the challenges. Unless you have a scalable business model in place, you will eventually find that your business is limited by your own time and capabilities.
That's where we come in. At 4Dbiz, we offer high-level support and solutions that effectively address the challenges of design business owners. Our team of virtual assistants can help with drafting, sourcing, presentations, marketing, and more to give you back hours in your day. With the tedious tasks in our care, you will also have time to work with our Fractional COO and CMO to address industry challenges, establish an effective plan for your business, and propel your success beyond your expectations. Keep reading to find out how we can help you make this happen!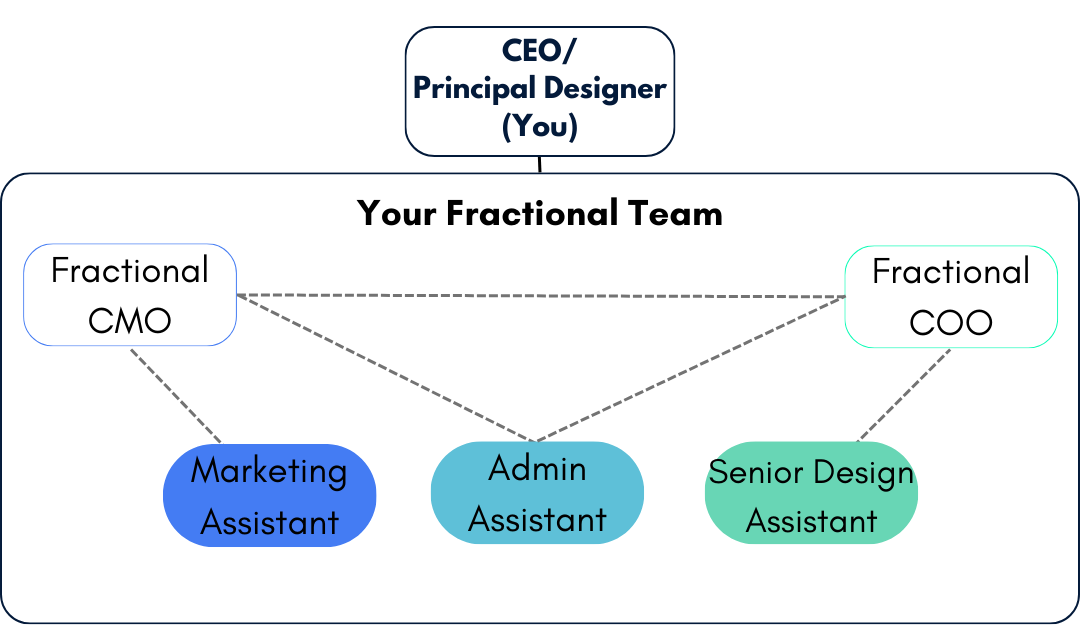 Challenge #1: There simply isn't enough time in the day to do it all yourself.
Solution:
As your Fractional COO, Shayna will tell you that delegation is key to the success of any growing design business. When you are able to pass tasks to another person, you free up your own schedule and expand your capacity to take on more clients. Delegation can also bring a major sense of relief if you are struggling to find that perfect work-life balance.
Delegation can improve efficiency, profitability and accuracy, too. Running in a million different directions at once is undoubtedly distracting, so it can help to have the support of someone who is focused and able to catch errors you might have missed.
Consider delegating any (or all) of these tasks to our team of virtual assistants:
Drawings – 2D design drawings, technical drawings, 3D renderings, video walk-throughs
Presentations
Sourcing & Product Research
Ordering/Tracking/Receiving
Administrative Tasks – client correspondence, paperwork, time logs/billing, organization
Marketing – social media management, blogging, copywriting, logo/brand development, automated workflows, and more!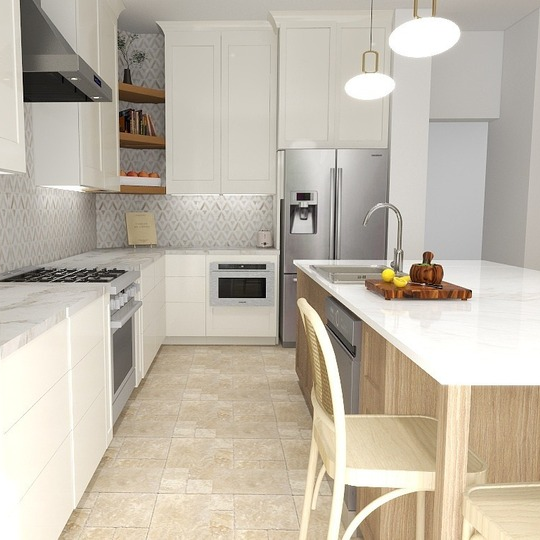 Design by Urban Gypsy Styled
Rendering by 4Dbiz
Challenge #2: You need more effective strategies to close jobs and streamline client acquisition for your business.
Solution:
Shayna can provide you with guidance and resources to help you close jobs faster with more confidence. She recommends that you qualify leads as much as possible by looking out for any "red flags" that could cause you to waste time and lose profitability. Common qualification points to consider are:
You can also take advantage of opportunities to build trust with her tried-and-true two-step closing process. Before you send a proposal to a client, make sure to get on a closing call with them to talk it out. If the client is concerned about going over budget, identify their top priorities and negotiate with them to reduce the scope of work. This will help you ensure that your clients' needs are still met, so they will feel more comfortable moving forward with the project in a timely manner.
You don't have to take our word for it, though. Shayna has successfully implemented this strategy with several 4Dbiz members, including Tiffany from Grayscale Homes and Katherine from Leone Interior Designs. Her efforts have helped Tiffany generate more $68,000 for her business, and her very first closing call for Katherine brought in a $20,000 project! You can learn more about Shayna's closing process and how she helped Katherine streamline client workflows on our blog.
Challenge #3: Your clients have unrealistic expectations, and you are trying to avoid getting stuck in a never-ending project.
Solution:
Clients never seem crazy at first, but sometimes first impressions are deceiving. Too many designers skip the step of creating a contract, causing them to get stuck in never-ending projects that aren't profitable.
Situations like this can be avoided by including proper protections in your contracts and clearly identifying the correct pricing model to use for each project. The contract is meant to align client expectations and ensure that everyone is on the same page before you begin working. It should also tell your clients what to expect when the unexpected happens. Drafting up a contract might sound complicated at first, but Shayna can help you streamline the process. See some of her tips on how to write contracts that protect your business on our blog.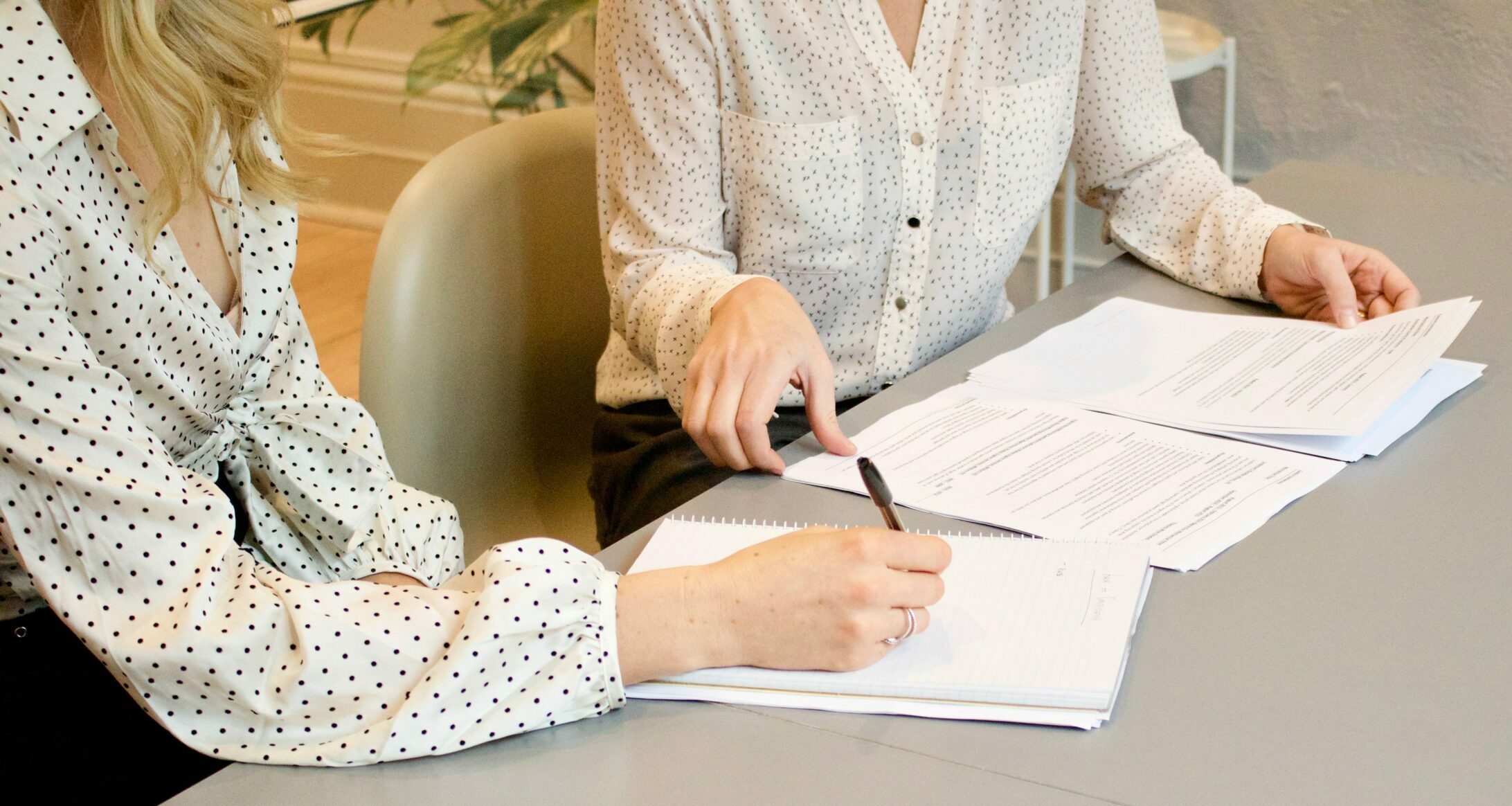 When you work with Shayna, she will also share a time-saving template that can be used over and over again to price jobs more efficiently. The template provides a baseline with a common workflow and hour allocations for interior design projects, which we can then quickly adapt to suit your business needs. It is completely customizable for your project workflow, making it a valuable tool to help you streamline contracts.
Challenge #4: Your business is feeling more like a passion project than a way to make a living, and you are struggling to achieve your desired income.
Solution:
If you struggle with this challenge, chances are that you need a stronger business foundation. Shayna can assess the systems that you currently have in place and offer suggestions to make them more efficient.
For example, she advocates for a hybrid pricing model that combines a flat fee retainer with hourly rates, instead of relying on just one fee structure. For this model to work effectively, you must specify a maximum number of hours that you are willing to work for an estimated project fee. You should state in your contract that indicated hours are an estimation and that additional fees may occur. This allows you to bill for additional time at an hourly rate if a project takes longer than expected.
If you are charging by the hour, Shayna can show you how to use our Hourly Rate Calculator to determine the appropriate rate for your services based on your financial goals. If you charge a flat fee or retainer, she will show you how to estimate costs accurately and include a little wiggle room to account for project hiccups and delays.
Challenge #5: You aren't sure how to maintain work-life balance and profitability simultaneously as your business grows.
Solution:
Perhaps the best part about having Shayna join your team is the ongoing support and partnership that you can tap into long after foundational efforts have been put in place. She is happy to share tips and techniques or take on leadership responsibilities to lighten your load as your business evolves and flourishes.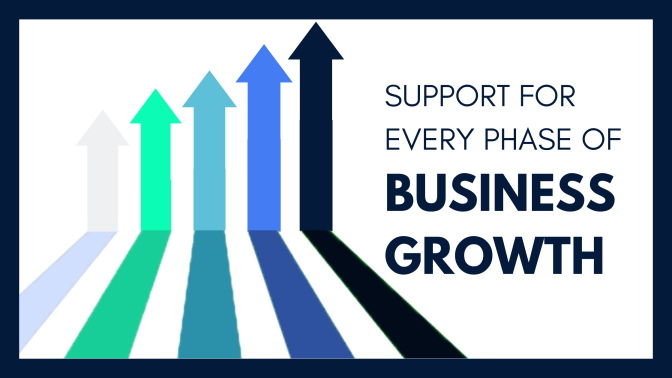 Shayna can help with any or all of the following:
Scheduling monthly or quarterly check-ins to analyze all KPI's
Creating proposals and pricing your jobs
Taking client calls and closing jobs on your behalf
Running team meetings to ensure efficient operations
Implementing policies and procedures (with your team and/or with your active clients)
Problem solving and putting out "fires" as they arise
So, what are you waiting for? Schedule an intro call to explore all of the ways that 4Dbiz can help you find solutions for common interior design business challenges!