Picture this: you're sitting at your messy desk, organizing tile samples, reviewing red lines, and trying to sneak in a quick dinner. The sun is disappearing below the horizon outside, and you've been there all day long. This is a scene that many interior designers, especially small business owners, know all too well. There is simply not enough time to iron out all the details of a project during the day, so you end up sacrificing work-life balance to keep rolling through the process at night. But when was the last time you actually looked at the efficiency of your interior design process?
Most of us have a tendency to stick with old habits, without realizing that there may be a more effective solution. It seems like a shortcut to do what is familiar in the moment, but inefficient habits can cost you valuable time and limit business growth in the long run. At 4Dbiz, we have the expert team and tools to streamline your business and maximize your profitability. Keep reading for tips to make your interior design process more efficient.
1. Make a Roadmap
One way to improve your efficiency is to have a clear roadmap of your design process that you can duplicate and modify for each project that you accept. It should contain the scope of work, broken down into steps that are easy to follow. Think of it as a guide or general outline of your process from start to finish. You can't jump into a project if you don't know where to begin. Having a roadmap can help you identify a starting point, and it also serves as a useful planning tool along the way. You can refer to it throughout the process to track your progress, coordinate installations, and minimize project delays for your clients.
We have a sample roadmap that you can use as a template if you're not sure where to start. Schedule a strategy session with 4Dbiz Founder, CEO, and Business Strategist, Shayna Rose, to learn more.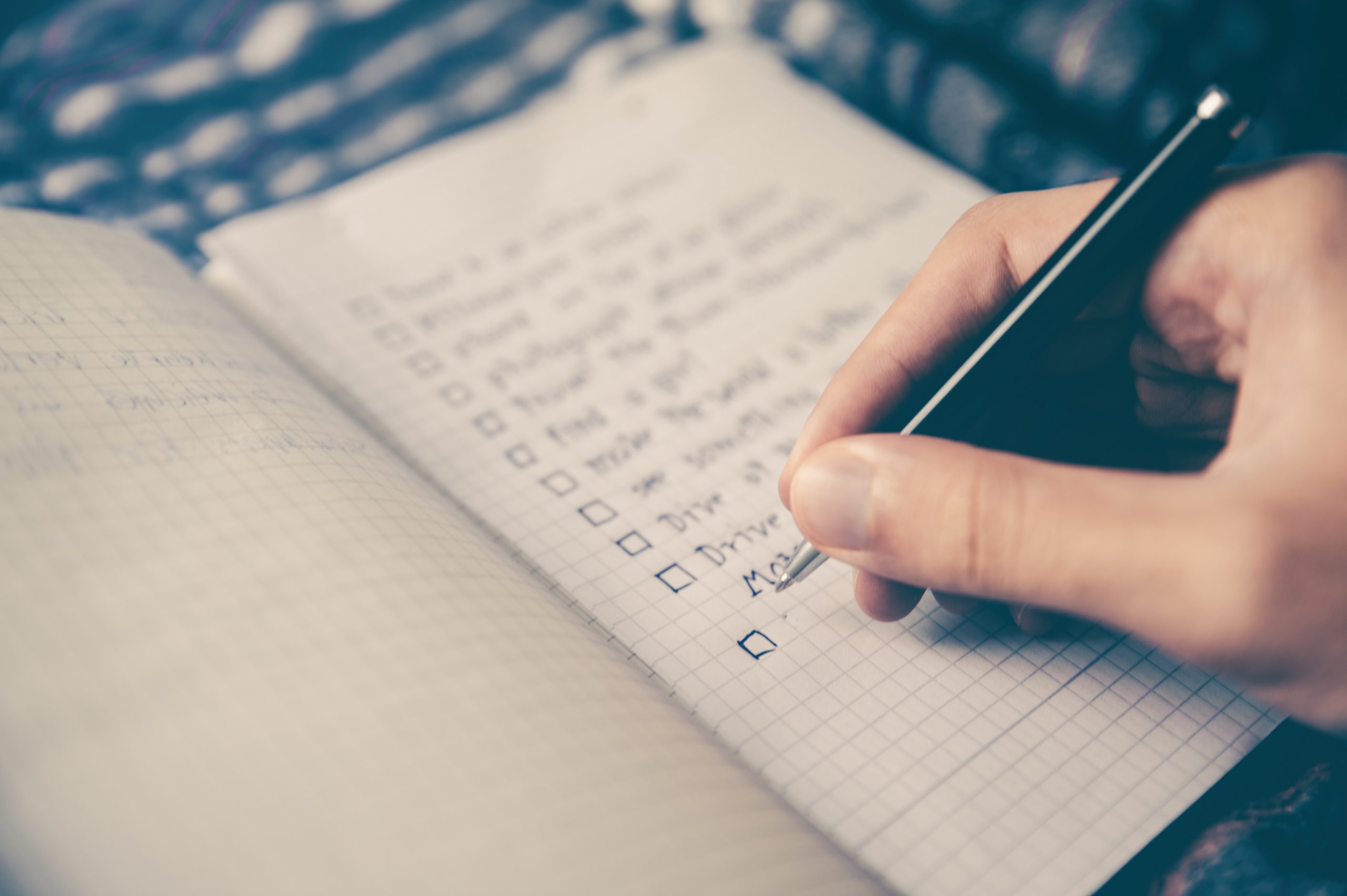 Once you've created a roadmap, take it one step further and break each project into phases. Every project should have 4 phases that are defined clearly to indicate the scope of work, total cost, and total estimated number of hours to complete it. The phases you should include are:
Conceptual/Schematic Design
Elements of Design
Debriefs and Revisions
Ordering/Installation
2. Create Templates & Automations
Although each project is different, you will probably find that many parts of the interior design process overlap for each one. Consider creating templates for documents and correspondence that you use often to maintain consistency and save you time. It will make project setup quick and easy. Whenever you have a new project, all you'll need to do is duplicate the template and fill in the blanks. Here are some suggestions for commonly used items that can be made into templates:
Questionnaires
Proposals
Contracts
Visual Presentations
Title Blocks
Specification Binders
Client correspondence, such as weekly time log updates or progress reports
Be sure to add your logo and branding to each of your templates. This will make your business look more professional and help you establish brand recognition with your clients.
To streamline the process even further, you should consider automation. You can automate some client correspondence, so that emails are sent when a certain client action triggers them. By doing so, you can avoid having to copy and paste a template every time you respond to a client. Automations are also useful for networking. They can be set up on sites, such as LinkedIn, to collect contact information for leads and send introductory messages to new connections. Our marketing team is skilled in setting up automations, and we would love to assist you in finding new leads. Schedule a call with our marketing team today!
When you register for a free account at 4Dbiz, you receive access to a variety of useful templates for your interior design business. Our Proposal Builder Template will help you create an in-depth proposal, without having to start completely from scratch. We have laid out the different phases for you, so all you have to do is fill in your project scope and estimated time for each task. The builder will automatically calculate the number of hours and the cost for each phase. You can learn more about it here. We also offer templates, educational resources, and coaching sessions to help you develop well-defined contracts, organized tracking and ordering systems, and successful business strategies.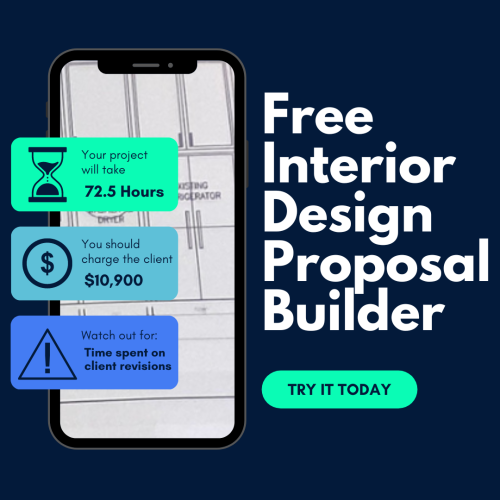 3. Learn How To Delegate
So far, we've discussed how you can make your business more efficient. But if you're already swamped, we know that might not be a realistic option for you. Learning how to delegate effectively is an important part of streamlining the interior design process as well. When you are able to pass tasks to another person, you free up your own schedule and expand your capacity to take on more clients. If you're running in a million different directions, it can help to have the support of someone who is focused and able to catch errors you might have missed. Delegation can also bring a major sense of relief if you are struggling to find that perfect work-life balance.
Consider delegating any (or all) of these tasks:
Drawings – 2D design drawings, technical drawings, 3D renderings, video walk-throughs
Presentations
Sourcing & Product Research
Ordering/Tracking/Receiving
Administrative Tasks – client correspondence, paperwork, time logs/billing
Marketing – social media management, blogging, copywriting, logo/brand development, etc.
Our well-rounded team is ready to assist you, at your convenience, in any of these areas and beyond. Whether you need an extra hour of help here and there, or a regular assistant who can provide executive-level support, we are here to help you build a flourishing business. You can register for an account to get started today.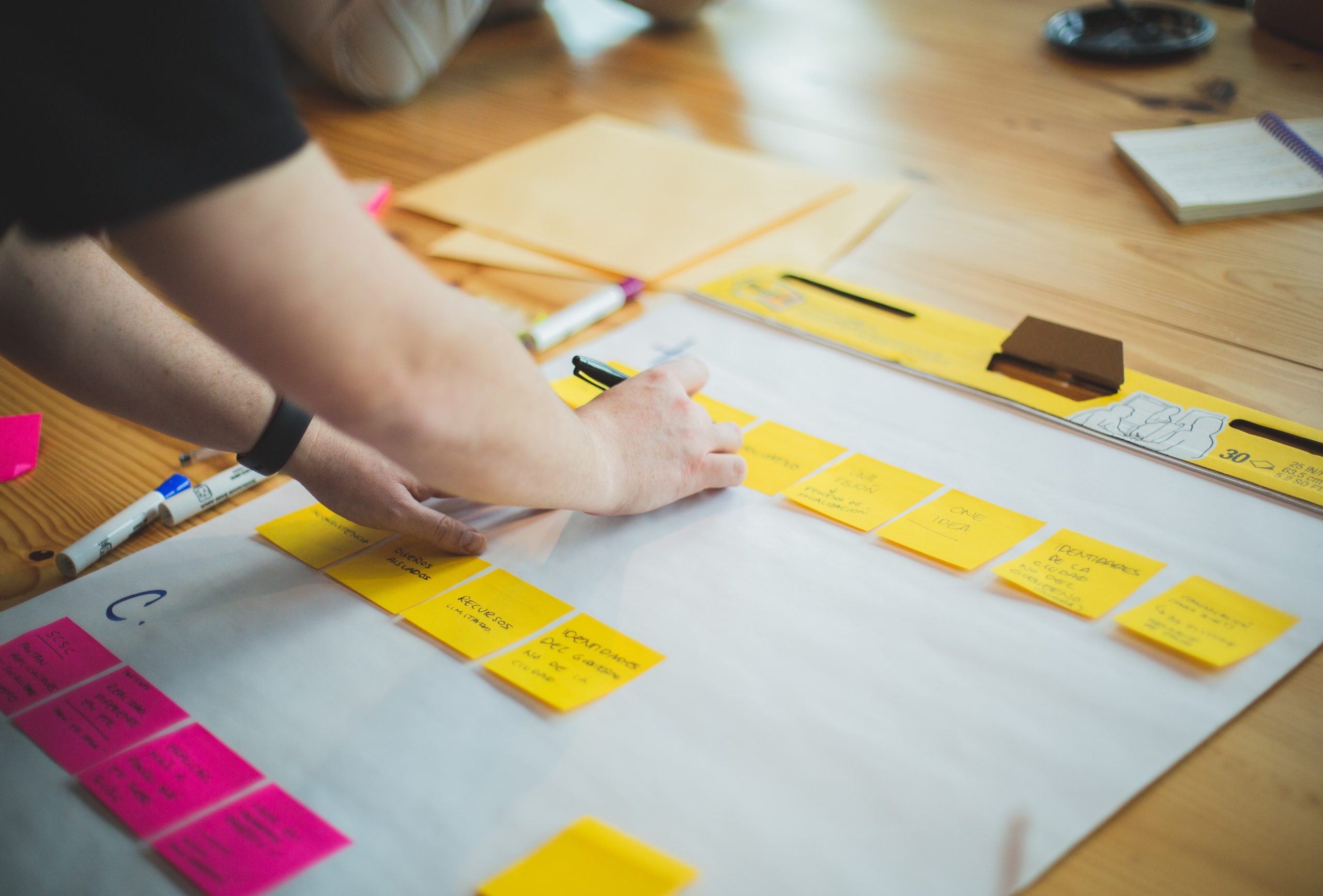 4. Stay Profitable
Once you've established a flourishing business, the key is to keep it that way. A truly efficient interior design process will allow you to maintain and enhance your profitability over time.
If you are charging by the hour, we offer an Hourly Rate Calculator to help you determine the appropriate rate based on your financial goals. If you charge a flat fee or retainer, be sure to estimate costs accurately and include a little wiggle room to account for project hiccups and delays.
Every new job should be accompanied by a contract that thoroughly outlines all of the details at the start of the project. This blog features some helpful tips on how to write contracts that protect your business, but you should always consult a legal advisor before entering into a binding agreement. As you are working, be sure to keep track of all billable time. We recommend updating your clients with time logs on a weekly basis, so that there are no surprises when you need to bill them. You don't want to end up working for free. But it does not look professional to halt a project until you are paid either. Keeping the lines of communication open ensures that everyone is on the same page and that you are being compensated appropriately for your time along the way.
Implementing these tips can help you avoid long, grueling office hours that result from inefficient processes. And remember that when you need professional assistance, the 4Dbiz team is just a few clicks away. Schedule a demo to learn more about how we can support your business needs!