Stay profitable and close jobs with confidence.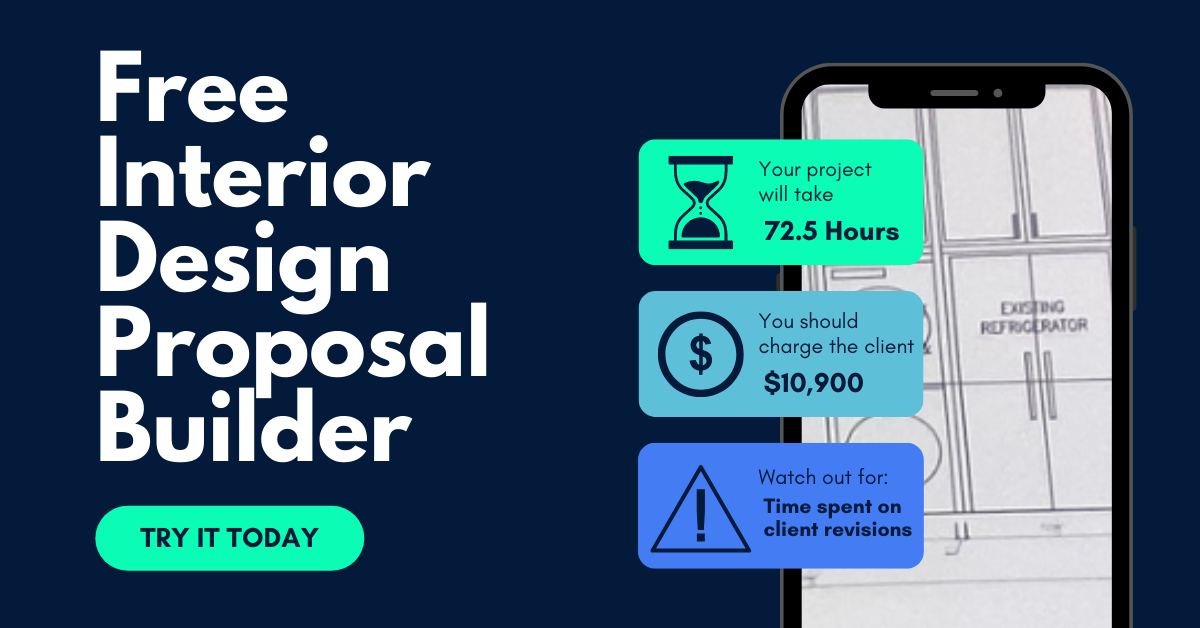 Our simple Proposal Builder for interior designers will give you insight into how to create estimates that are profitable for you, clear for your prospective client, and thorough enough to protect your bottom line.
When you request access to the Proposal Builder, you will receive 4 emails over 4 days:
A Proposal Builder will be delivered to your inbox immediately. This simple tool will help you determine how long a project will take. And that is what should determine what the project will cost.
Once you complete the Proposal Builder and see our estimate for the project cost, we will follow up with a simple hour allocation "menu" that will help you understand how we calculated that estimate.
Next, you will receive a breakdown of our formula for increasing your hourly rate to $750/hour, without charging your clients more.
Finally, we're going to send you access to a variety of other business resources such as contract templates, marketing guides, product education, how to's, and more!
No spam, just actionable resources to help you be the best interior designer and business owner you can be.
---
Still have questions after going through our proposal builder, let's work together 1-1 to create a custom interior design proposal builder, specific to you and how you work!
Reach out for a one-on-one Business Strategy Coaching Session. Our 4Dbiz team can help you save time, stay profitable, and grow your business with confidence.