One of the things that sets 4Dbiz apart from other virtual assistant services is our ability to offer well-rounded, professional support in any avenue of an interior design business. We understand that outsourcing to multiple companies can end up taking more time than it saves, and our business model is a remedy to that problem. We have already touched on some of the fractional interior design business support services that we offer in a previous blog. In addition to the drafting and sourcing services mentioned there, we can also assist with administrative tasks and marketing to help you grow your business and increase efficiency. Keep reading to learn more and see examples of how we have helped designers in these areas of their businesses.
Administrative Assistance
We probably don't have to remind you that there is a lot of administrative work that goes on behind the scenes throughout the interior design process. There is invoicing, order placement,  order tracking, inbox management, project management, formatting, creating templates, email correspondence, and the list goes on. Have you ever actually stopped to figure out how much time is stolen from your day, due to tedious administrative work?
Instead of spending hours on invoices and emails, consider enlisting support from our team. We can monitor your emails and send you a compilation of every client question, so that you can save time by responding all at once. As we get to know you and your clients, we may be able to respond to some emails without your input as well. Not only will you ensure that nothing is missed, but it will also help you stay organized and focused throughout the day. We can assist with tasks, such as taking notes during client meetings and sending weekly reports to your clients to keep them updated, too.
Let's take a closer look at one of the administrative tasks our team recently completed. Michelle from Michelle Koh Interiors reached out to us to ask for help formatting the design guidelines of a master bathroom project. She provided us with a file from Foyr, where she produced all of her base drawings. We used that file to refine the drawings, pull elevations, and upload them to Canva. There were a few hiccups during the transfer process, so we worked closely with Foyr support to ensure that the objects in the file could be uploaded to Canva correctly.
We also pulled information on materials and products from her room board in Houzz. We found these details on her room board:

Product curation by Michelle Koh Interiors
Once we had collected the necessary information, we were able to create the document in Canva and add notes, dimensions, and details on each page. Here are some of the pages from the final document that we presented to Michelle: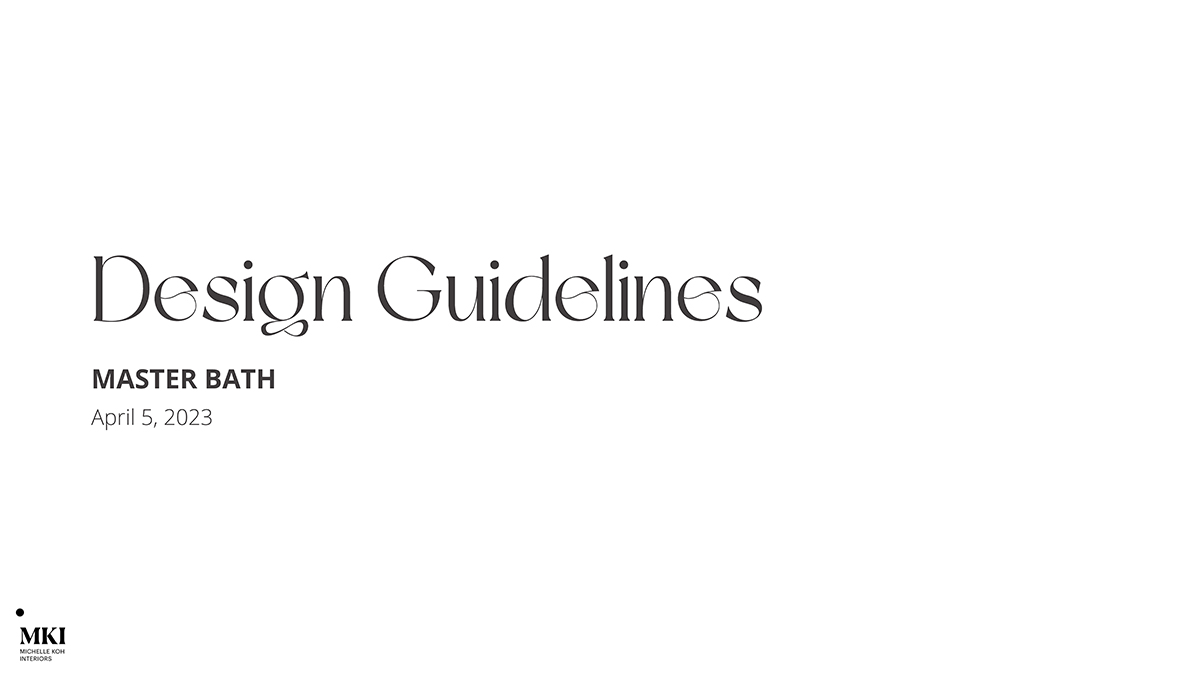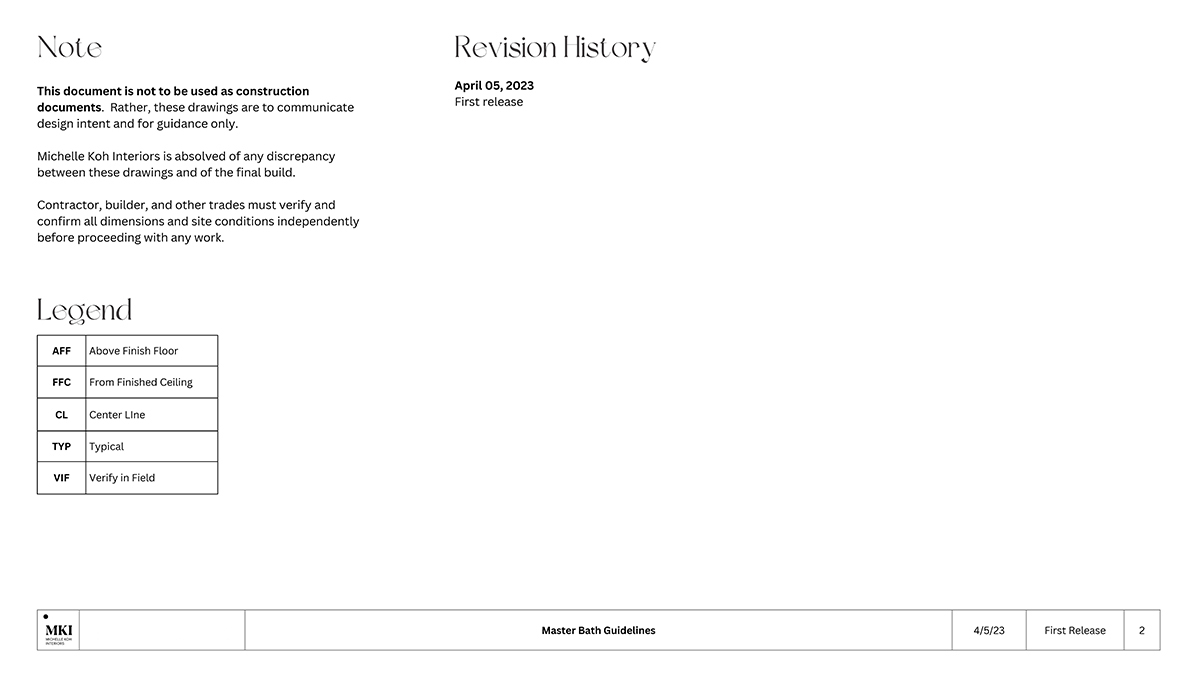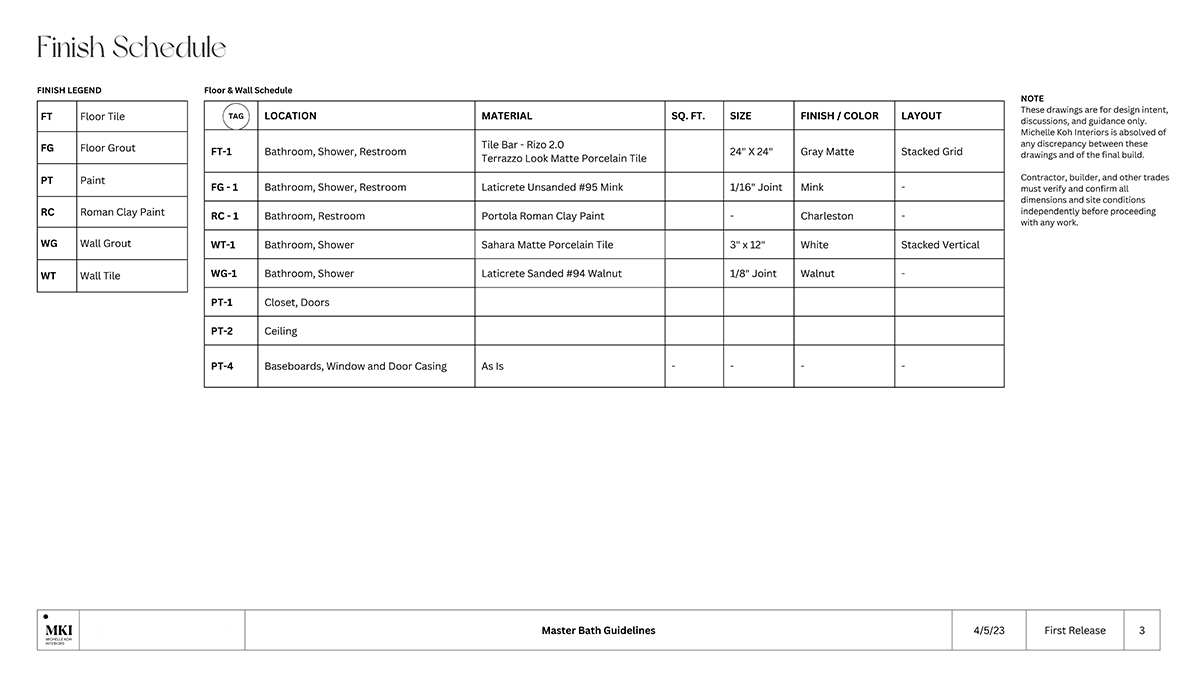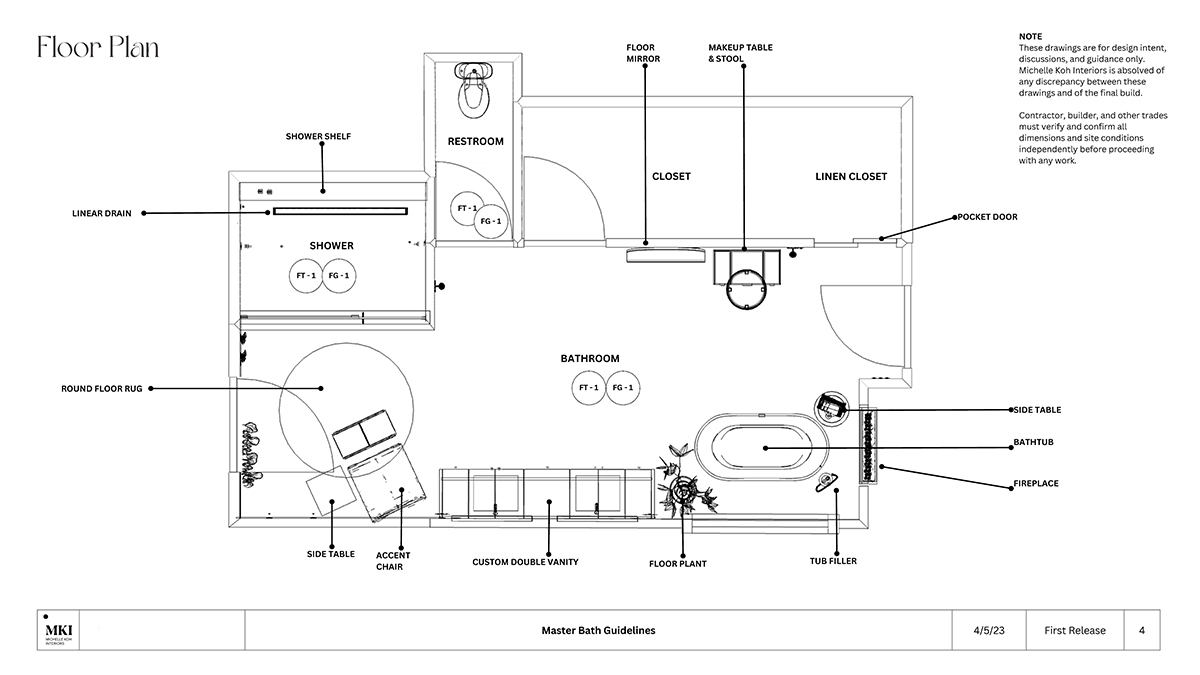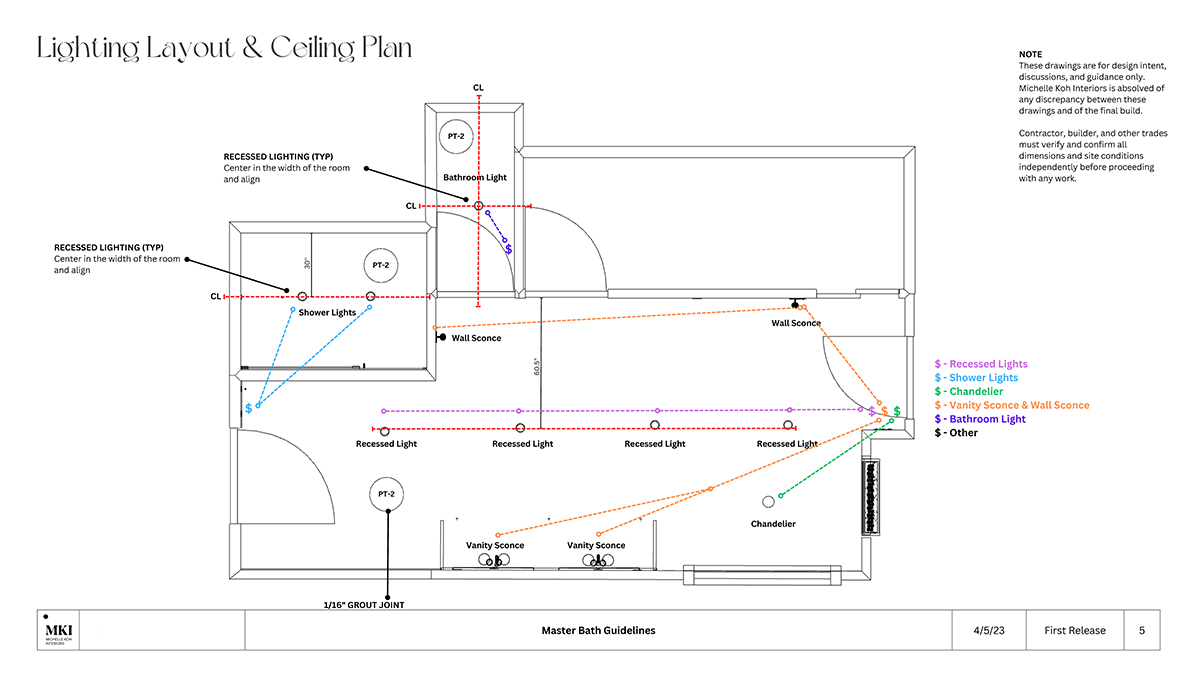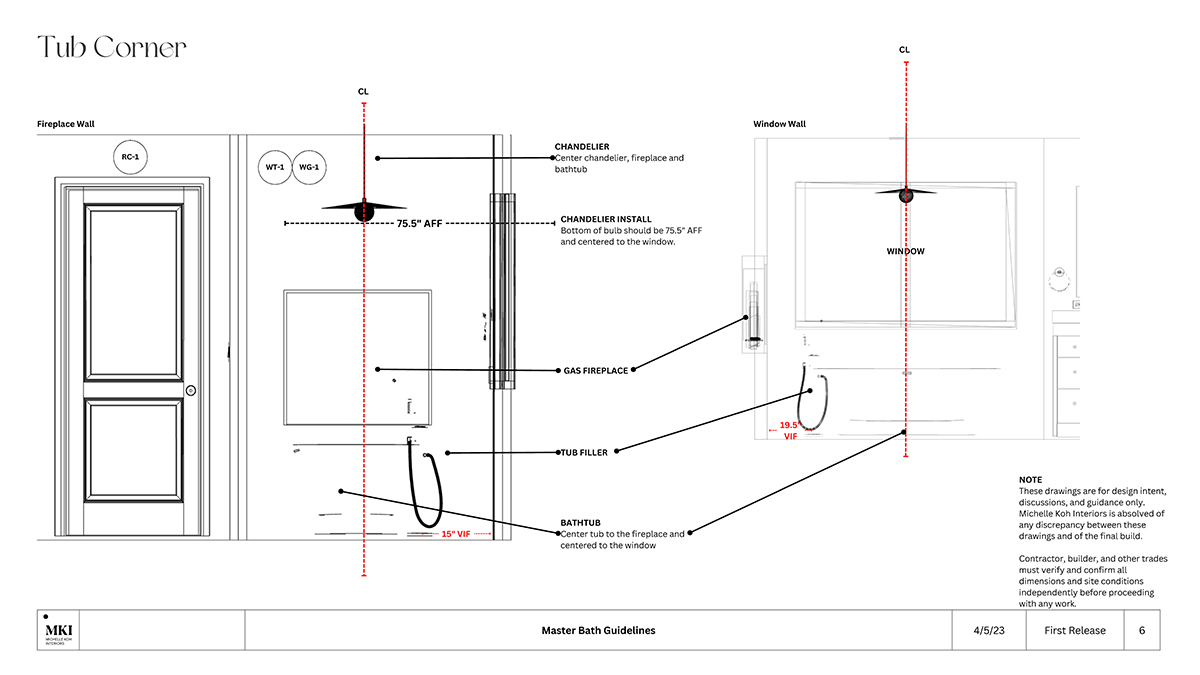 Design and drawings by Michelle Koh Interiors
Formatting and presentation by 4Dbiz
She was very pleased with the results, and she saved even more time by repurposing it as a reel for her social media account. We call that a win!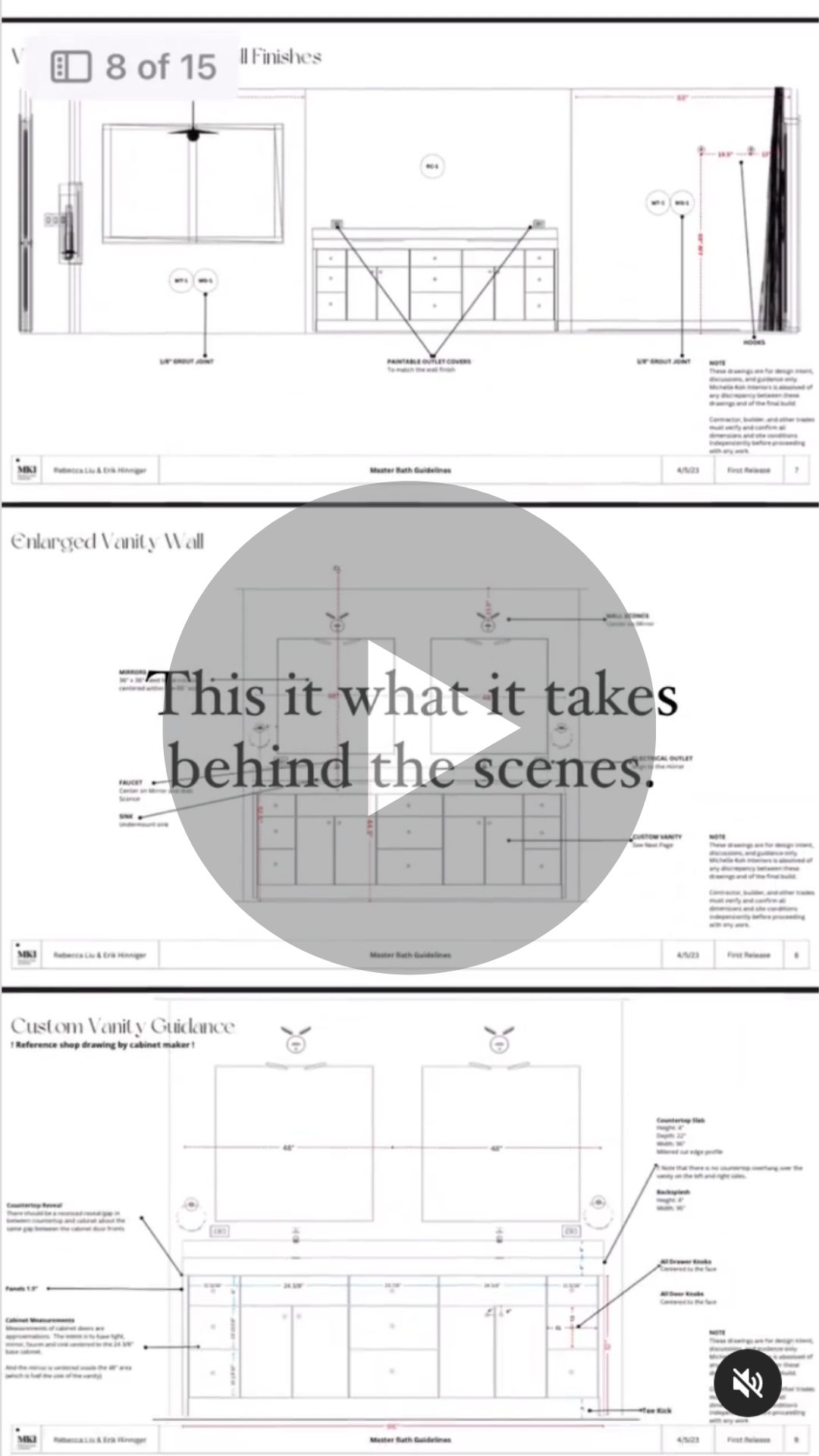 Marketing Services
Another way that we can take some to-do items off your plate is through our flexible marketing services, including social media management, blogging, affiliate marketing, email marketing, brand development, website design and development, and automations. Need a new logo? We will design the perfect one for you. Want to create a monthly blog and newsletter? We have it covered. Need help boosting your business on Pinterest? We have the knowledge and resources to create engaging pins for you.
Lately, we have been assisting Kathy from Leone Interior Designs with her Pinterest marketing efforts. We had previously helped her with a blog to showcase an outdoor furniture collection that she hand-picked through Side Door, and she submitted a request to turn those products into pins as well.

Using the convenient discussion feature in the 4Dbiz portal, we communicated with her to create pins that would entice her audience and appropriately represent her colorful branding. Check it out!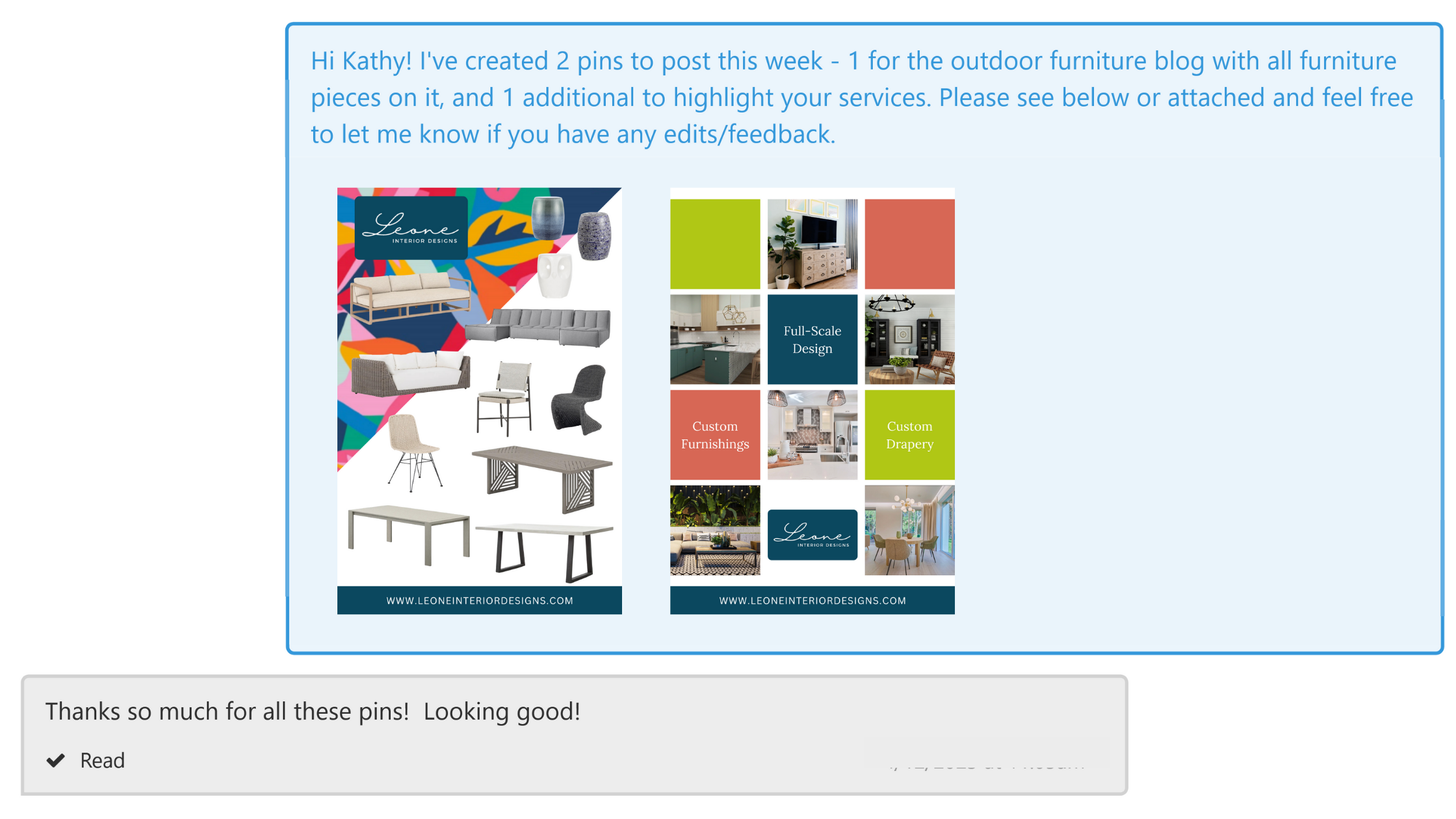 Designs & Curated Collection by Leone Interior Designs
Blog & Pin Creation by 4Dbiz
Our team is ready and willing to help with any of your business needs, whether it is drafting, sourcing, administrative support, marketing, or something else. If you are ready to work with us, schedule a demo! Let's explore our fractional interior design business support services, and identify all of the different ways we can help you build a more efficient and profitable business. With our support, you will save yourself from the headache of the hiring process and free up some time in your schedule for better work-life balance!