In the world of interior design and beyond, networking plays an essential role in running a successful business. Jobs are often found through word of mouth, so it helps to develop a large network of connections for referrals and collaborations. Networking can help you get your name and artistry out there, whether you are just starting a business or looking to expand. However, knowing where to network for your interior design business is not always easy. It can be an art in itself!
There are two types of networking, and both are extremely important to your business success. Networking in your community can help you find your ideal client. Networking in the design industry and other related industries will help you find ideal referral partners. Keep reading to learn about the differences between these networking types, as we explore some of the best places to build new relationships and increase exposure for your design business.
In-Person Networking
Local Businesses
Local businesses are a great place to begin your networking efforts and earn referrals. To get started, make a list of all the professionals in your area with a similar target market. It will help you connect with other professionals who are working with a similar clientele, so that you can pass business back and forth and succeed together. Think of these businesses as an outside sales team of sorts.
For example, an interior designer who specializes in wellness design using non-toxic, sustainable materials might partner up with local contractors to fabricate custom eco-friendly designs. Alternatively, the designer might work with real estate developers who specialize in commercial properties or HR leaders who are looking to improve their company's workplace experience for employees. If you need help thinking through the ideal referral partners for your business, consider onboarding a Fractional Chief Marketing Officer (CMO). You can schedule an intro call with our team to learn more.
Networking is all about building relationships. Stop by the office of each business on your list to personally introduce yourself and establish a direct point of contact. You can bring brochures that explain your services and illustrate how they are relevant to their clients. Visiting an office in person demonstrates that you are interested in building a relationship. You are more likely to be remembered, which could help you earn referrals for your business.
Be prepared to propose ideas for collaboration or partnership with the business. Businesses are often more willing to provide a referral if you show them how partnering with you can contribute to their success, too. Let's say you want to collaborate with a realtor who specializes in the sale of luxury homes. You can offer up your services for staging homes and in return, they can refer new homeowners to you. With your expert design guidance, the realtor will be able to close on homes more quickly, and you will gain more exposure for your business.
General Networking Groups
In addition to direct outreach at local businesses, you should also consider joining networking groups in your community. This is a great way to meet people from all walks of life and expand your horizons. Some of the common groups that host general networking events include:
Your local Chamber of Commerce
Industry Associations
Networking opportunities within the design industry can be valuable as well. You can get involved in this type of networking by maintaining membership and affiliation with industry associations. These include, but are not limited to:
Many of the leading industry associations host regular networking, mixer, and educational events. While the audience at these events is typically other designers, they are still great opportunities to enhance your business.
You never know who you might meet. A chance meeting with another designer could lead to a collaboration that sparks growth or inspiration in your own career. Affiliation with these groups can help you build credibility and position you as a successful industry leader, as most clients like to see your qualifications and industry affiliations before they hire you for a project.
It is also important to stay aware of industry trends, and these events are a useful way to share the latest technologies and ideas among industry professionals. Many of them offer opportunities for continued education, so that you can continue enhancing your skills and offerings as your business grows.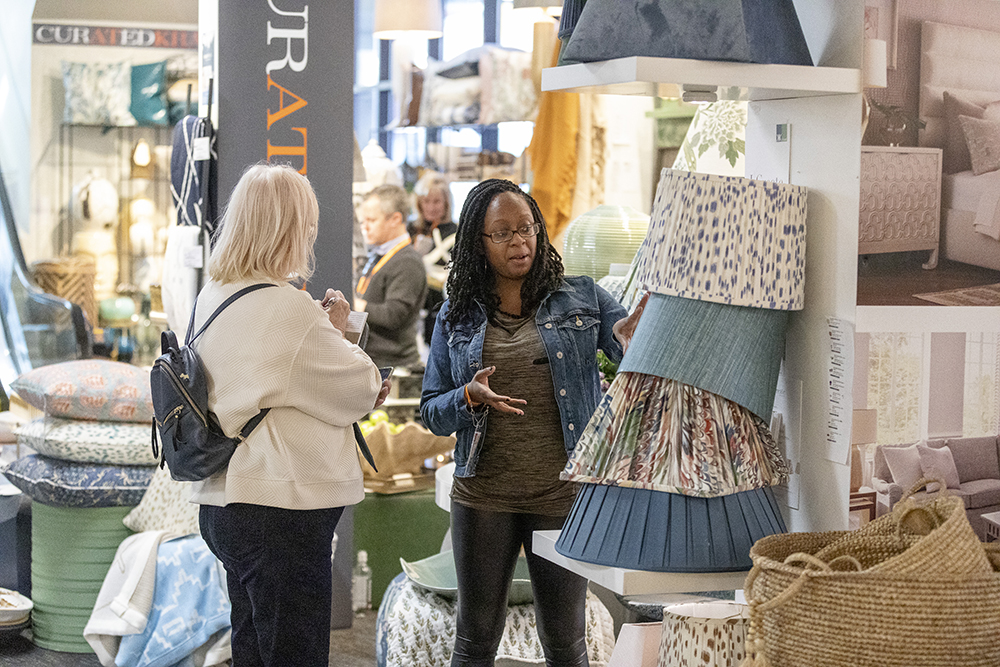 Image from High Point Market
Trade Shows & Industry Events
Another way to network within the interior design world is by attending trade shows and industry events. Surely, you will be able to network with plenty of other designers at these events. But even more importantly, trade shows provide an opportunity to meet with vendors and see their product offerings up close.
As an interior designer, it is a good business practice to get to know your sales representatives and establish a friendly working relationship with them. If you already have a relationship, it is much easier to call on them when you have questions about products. Getting the clarification you need before you begin placing orders will help you make the most informed suggestions for your clients, which influences their overall satisfaction with your services.
There are a number of industry events that take place around the world each year. They may feature workshops, vendors, educational events, and more. Some are related to specific topics in interior design. The most popular shows in the United States include: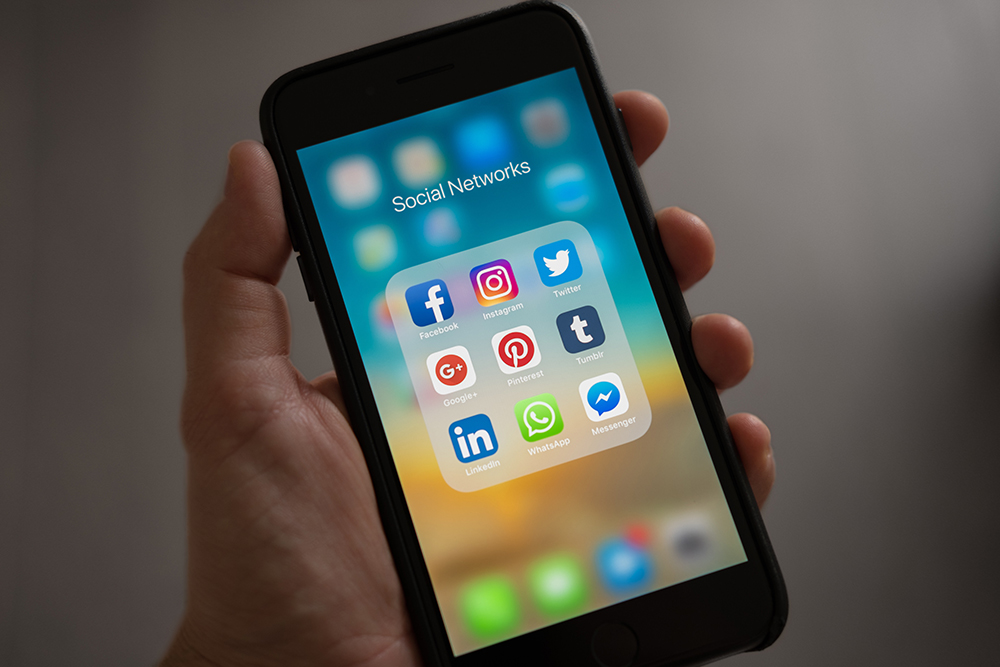 Digital Networking
While in-person networking is extremely important, don't forget about the power of digital networking either. In this day and age, maintaining an online presence has become just as important as making your business known in the local community.
Digital networking is commonly done through LinkedIn. This social media platform is truly built for professional networking, and it is helpful for quickly identifying (and getting in touch with) potential clients and referral partners. Before you send out connection requests, do research to determine your target market. You can use the search tool to focus on specific industries you want to target. You can also set up automations on LinkedIn to collect contact information for leads and send introductory messages to new connections.
It never hurts to maintain an online presence on other social media channels as well. With social media, it is possible to reach a wider audience and gain exposure that goes far beyond your in-person networking efforts. Try to focus on one or two social media platforms. However, keep in mind that the audience on each platform can vary greatly. It's important to understand your target market, and choose your social media focus accordingly.
Other useful forms of digital networking, such as blogging and email marketing, can help you get jobs and referrals, too. Blogging allows you to build credibility and trust with the public. It is an effective medium for search engine optimization (SEO). SEO involves using analytics and keywords in digital content to boost your position in search rankings and elevate your online presence. Lead magnets help you grow your email marketing list by offering a free resource as a means of collecting contact information for prospective clients.
As you can see, networking is a multifaceted process that involves efforts from a variety of different business perspectives. 4Dbiz offers fractionalized support to help you learn how and where to network for your interior design business across all of these different perspectives.
You have the power to choose when and how you work with us. Need to increase your exposure and capture new leads? Our marketing team can assist with social media management, blogging, email marketing, automations, and more. Need to review operational procedures or define networking goals for your business? Our Founder and CEO, Shayna Rose, can help with all of your operational needs as your Fractional Chief Operating Officer (COO).
No matter how you decide to work with us, the first step is to schedule an intro call. We will walk you through the process of onboarding, so that you can get the customized support you need to build relationships for a thriving business!