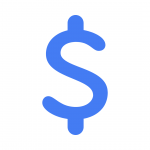 What is your current method for pricing jobs, creating proposals, and closing sales? Does your final estimate end up being more of a "best guess"? If so, there is a 99% chance that you are consistently shaving your profit margin thin, and missing out on valuable income for yourself and your business.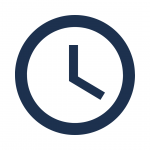 How are you currently managing your project workflow? Do you have a clear set of expectations with your client for every phase of work? If not, you are most likely working overtime, essentially giving away your valuable design time for free. But you deserve better than that!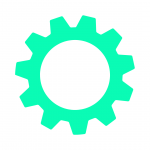 Do you manage a team? If so, are you thoughtfully delegating work in a way that gives you more freedom and fulfillment – or have you just replaced design work with putting out day to day fires? If you are in the process of building your company and growing your team, you need to have a streamlined system of procedures in place.
If any of these scenarios sound a little too familiar – don't worry. You are not alone! These are common pain points that we hear from interior designers ALL the time. And that's why we created a 2-4 week interior design business coaching Crash Course. To help you increase profits, save time, and bring some JOY and FREEDOM back into your interior design business. But… how? Here's the bottom line:
Making more money while saving time all comes down to working efficiently.
In just 2-4 weeks with our 4Dbiz Executive Team, you can have all of the tools you need to run a more streamlined and efficient business. You can have your business operations clearly outlined in a simple, easy-to-follow document. You can create a personalized calculator that will make building detailed proposals and estimates a breeze. All by going through what we call our Business Roadmap & System Of Procedures Crash Course. For a limited time only, you get all of this for just $1995.00.
How It Works: 
2-Hour Interior Design Business Coaching Bootcamp with 4Dbiz Co-Founders Shayna and Evelyn, where we will do a deep dive into your current operations.
Up to 4 hours of 1-on-1 with Shayna to thoroughly overhaul your existing systems, find opportunities for improvement, clarify what's working, and identify any gaps that need addressing.
Up to 1 hour of Shayna working independently to supply all deliverables (listed below).
Up to 2 hours of 1-on-1 marketing consultations with Evelyn to audit your current marketing strategy, identify areas for improvement, outline your ultimate business goals, and create a marketing strategy to help you reach them.
Deliverables: 
System Of Procedure document, outlining your entire design process in detail.
Organized client folder ready to be duplicated for all future projects.
Templated proposal builder to help you build effective proposals and maximize profit in every project.
Recommended marketing strategy, complete with expectations for cost, timeline, set up, and on-going content plan.
Search Engine Optimization report with recommendations for how to improve your rankings.
We only take 2 interior designers into this course per month – so don't wait!