With so many vendors to choose from in the interior design industry, we know that sourcing home decor can be a time-consuming task. It becomes even more of a challenge when your client is looking for unique furnishings or personalized decor to elevate their space and showcase their individual style. To save you time, we have rounded up some high-quality products that we think you will love! Keep reading to learn more about these unique furnishings.
Uultis recently released a collection of new products, and we are in love with every piece! The Brazilian-based collective features high-quality wood furnishings created by some of the country's most esteemed designers and architects. Each piece is beautifully crafted with graceful lines and unique forms to reflect a modern contemporary style.
Best of all, designers with 4Dbiz Member Benefits receive 50% off Uultis furnishings.
Check out their latest catalogue to get inspired for your next project!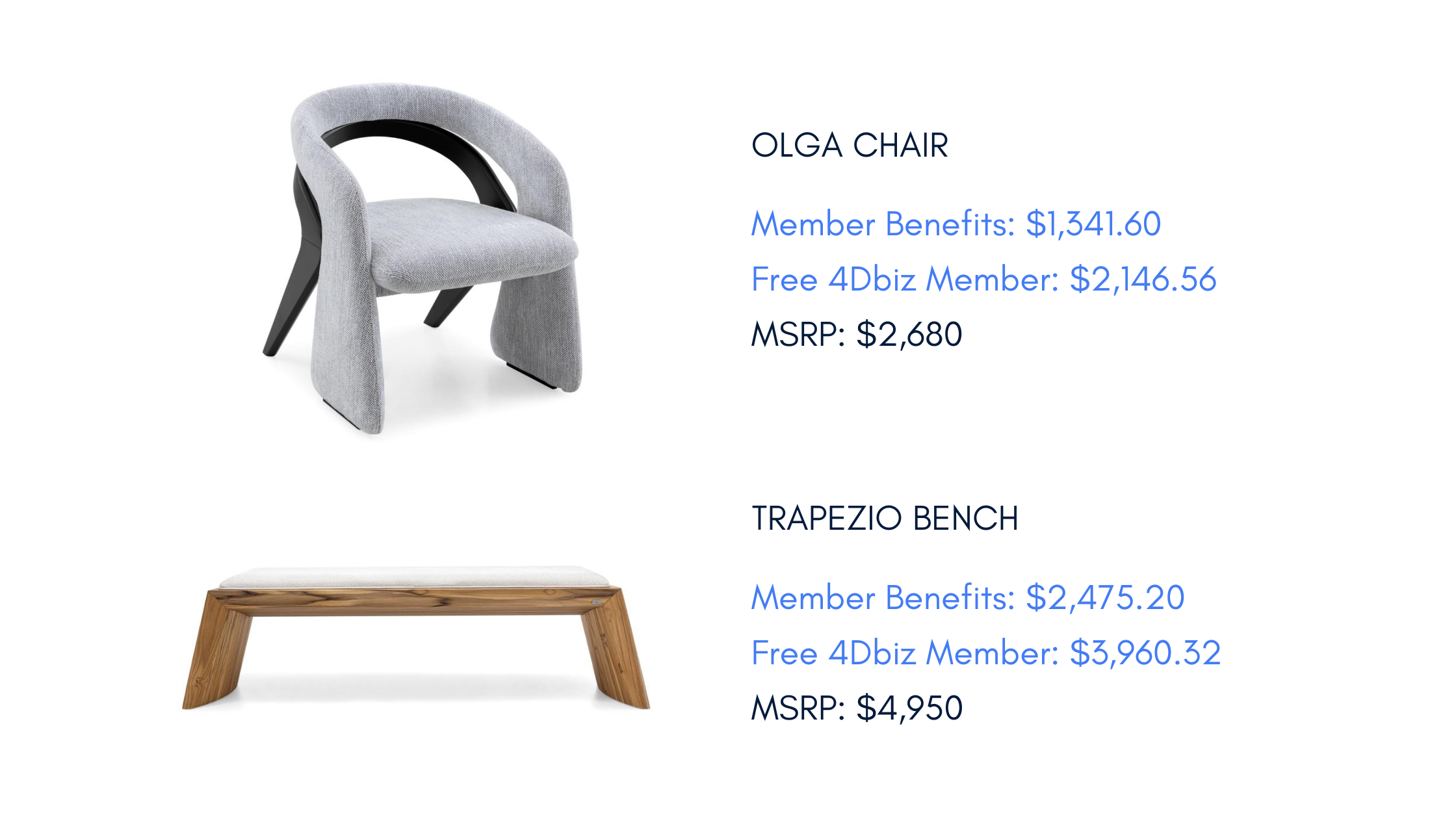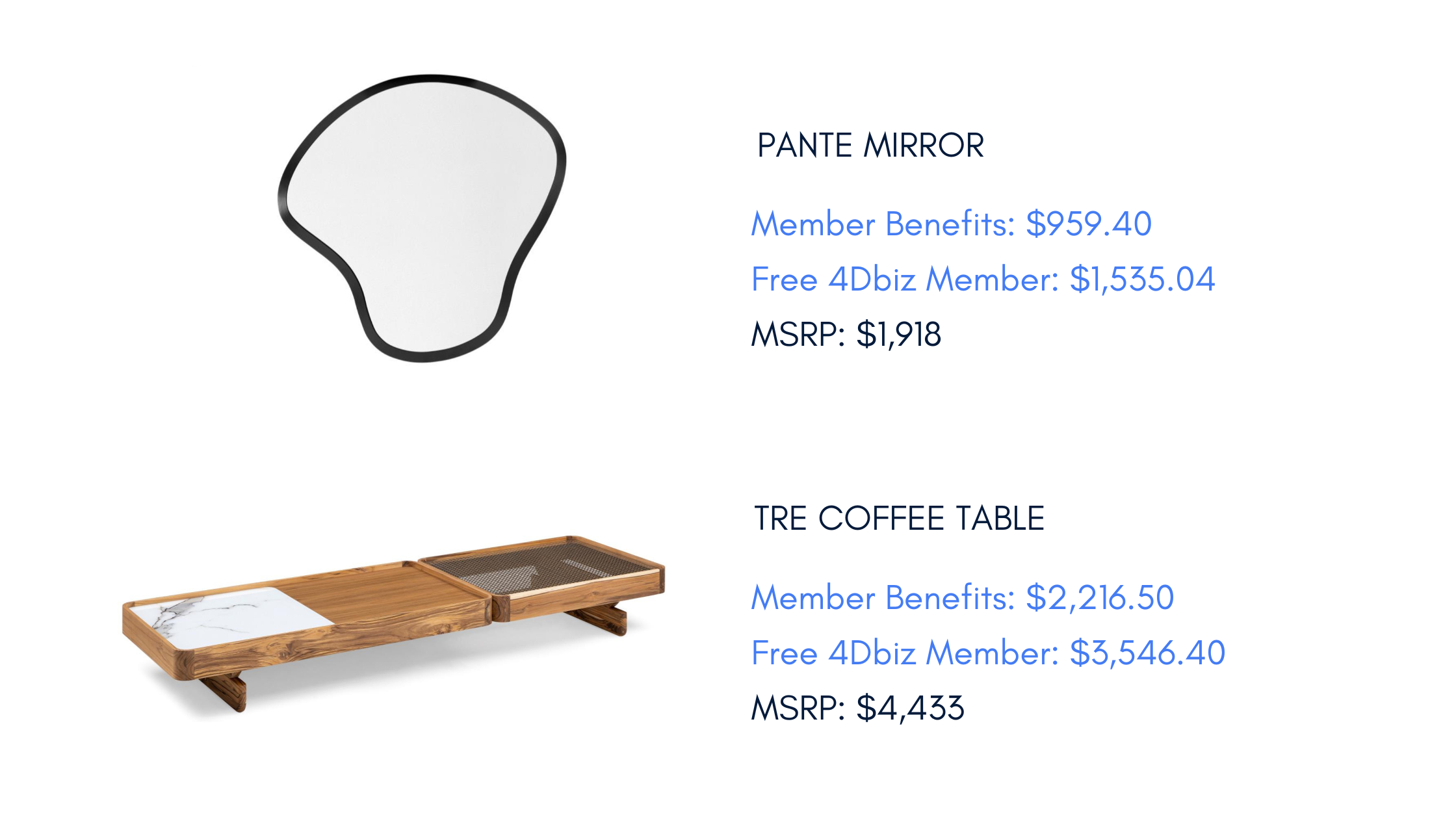 Product images from Uultis
Speaking of unique furnishings, did you know that 4Dbiz has a custom workroom? Interior design can be a competitive industry, so you probably already know that it's important to make your business stand out. One solution is to offer high-quality custom products that make your designs truly one-of-a-kind.
We have custom options available for:
Drapery
Window Treatments
Carpet
Pillows, Duvets, and Cushions
Furniture
And more!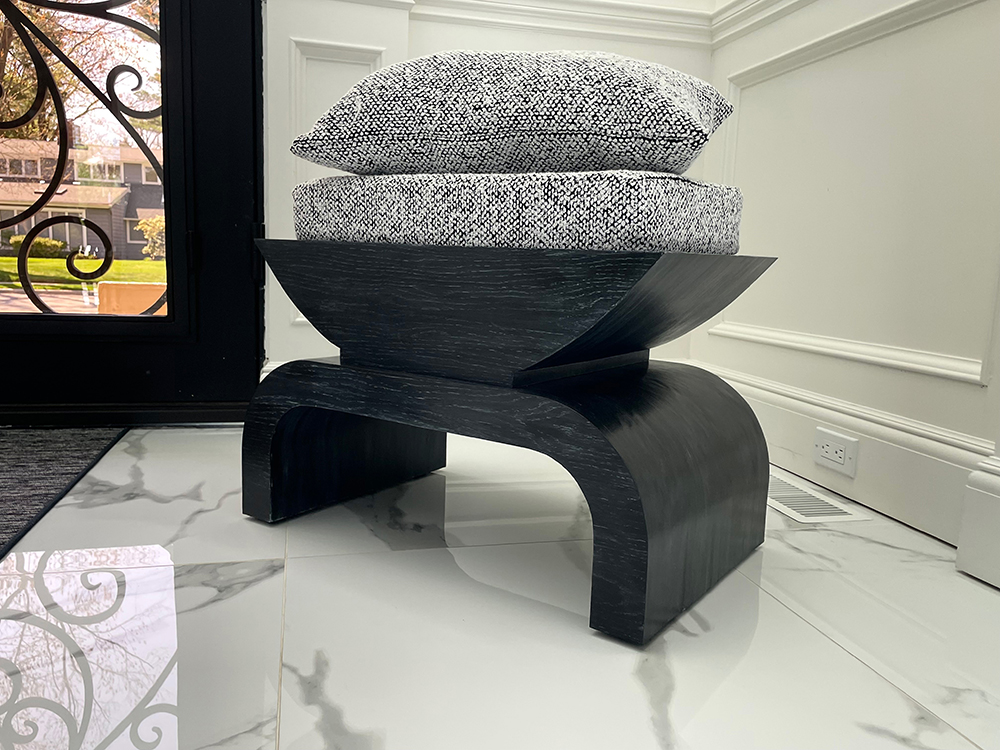 Custom bench design by
4Dbiz
When you place a custom order request through the 4Dbiz portal, you will spend less time and money on customization, while still reaping all of the rewards from a custom order. Our team understands that accuracy is crucial, and you can trust us to seamlessly handle the details for you. We offer reasonable pricing for custom products as well, which means that you will enjoy a larger profit margin for your business. Take a look at our custom price list for more details.
Ready to get started with unique or custom furnishings?
Schedule an intro call with us
! We would love to get to know you and learn more about your project! Together, we can create designs that will help your business thrive!