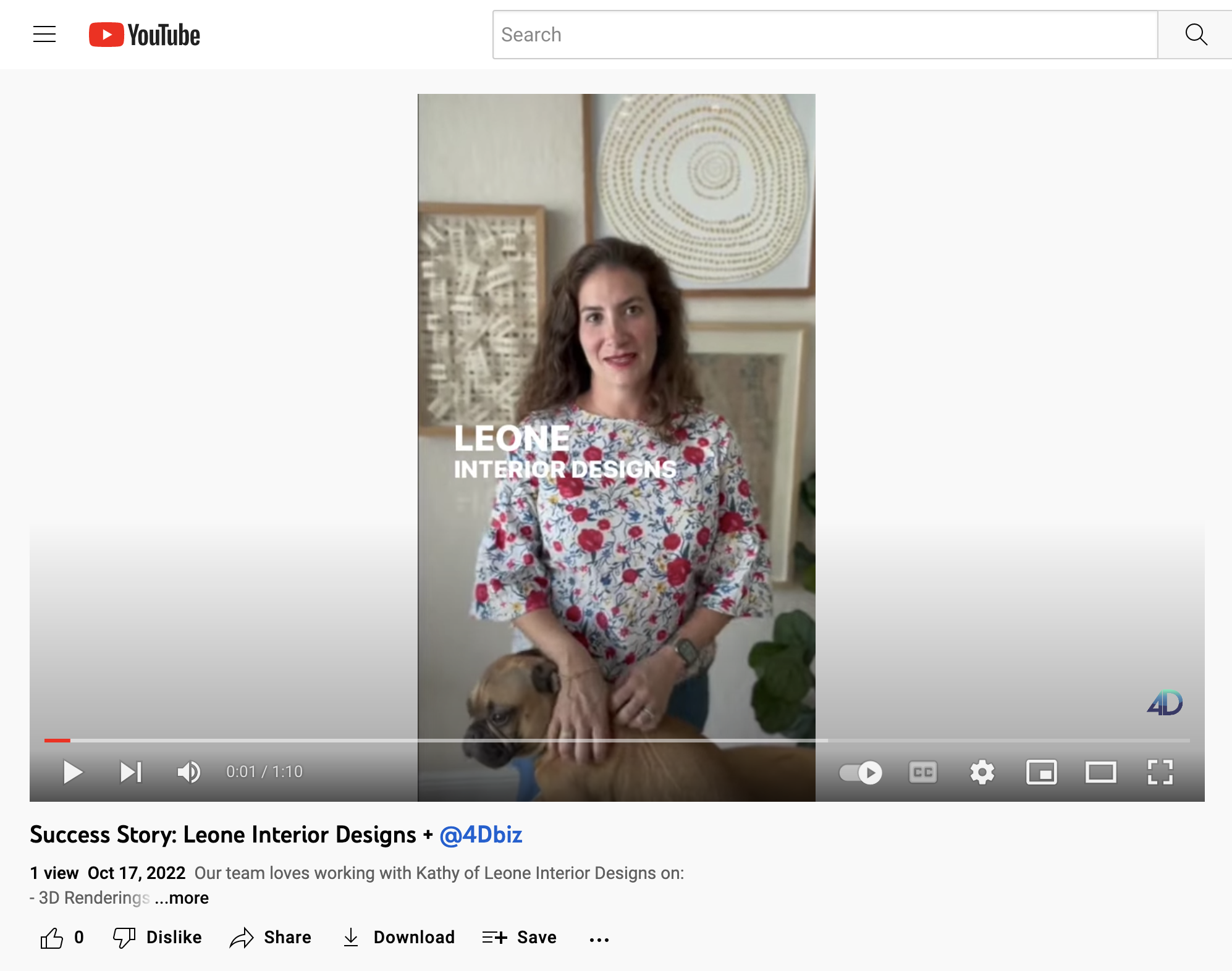 Enjoy this video testimonial from Katherine Leone, Owner & Principal Designer at Leone Interior Designs, who joined 4Dbiz in July 2021. Since then, we have had the privilege of working with her on:
Kathy has all of the custom product knowledge and design genius! She just needed extra hands on deck to help her manage her clients and get some time back in the day to spend with her 3 kids and many pets.
Our entire team loves her energy, her love for color and print, and her business boss mentality. Here's to many more years of success together!
Watch Katherine's video testimonial to learn more.
---
Curious to learn more about how 4Dbiz can help you achieve your own success story?
We've found that the absolute best way to get started with our team is to meet! Click here to schedule a one-on-one Zoom call with someone from our team!
We will get to know you, learn about your business goals, and make recommendations for how we can help YOU. Because at the end of the day, we succeed when you succeed. Let's get started!