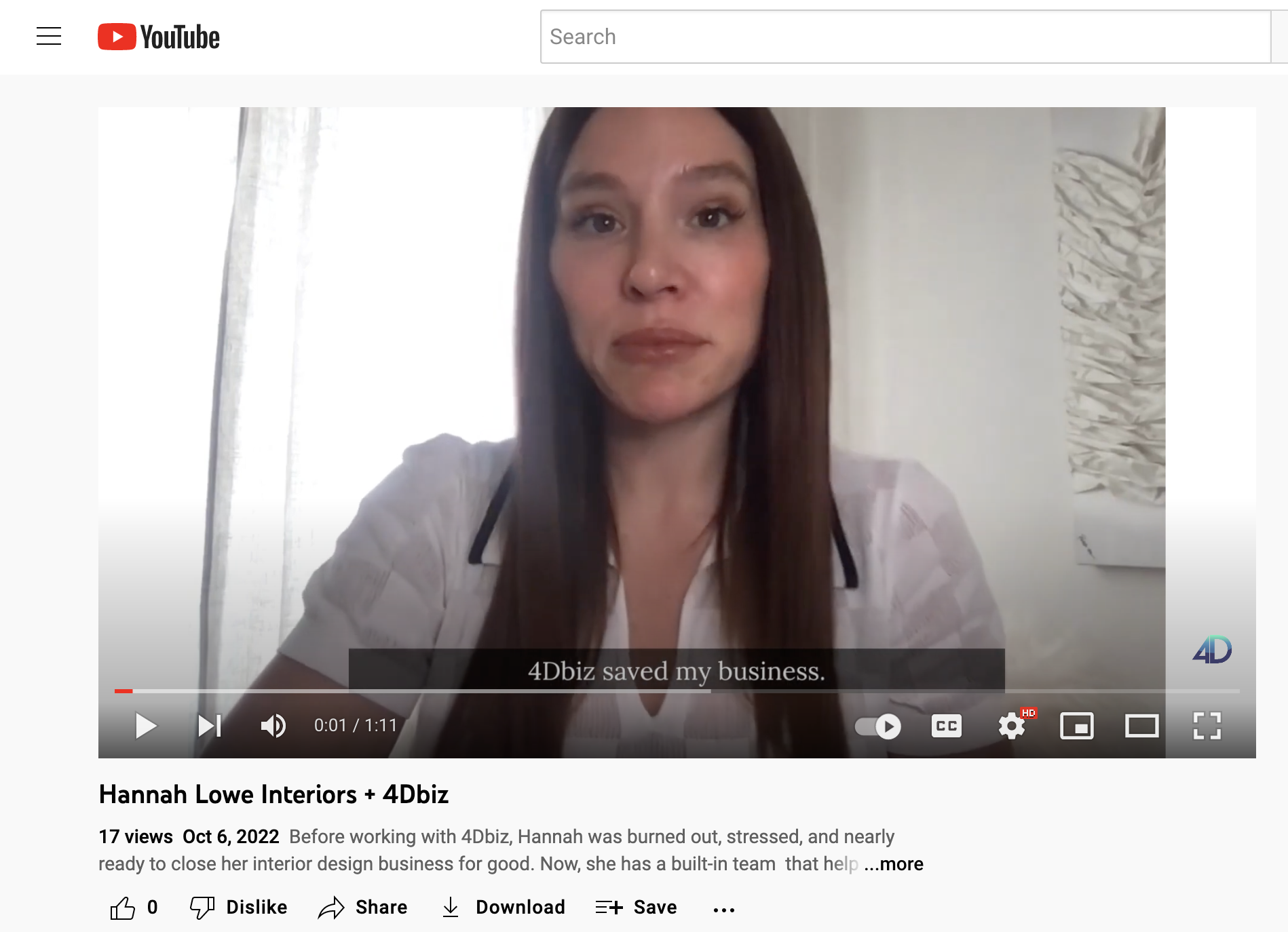 Enjoy this video testimonial from Hannah Lowe, Owner & Principal Designer at Hannah Lowe Interiors, who joined 4Dbiz in August 2021. At that time, she was on the brink of closing her business – overwhelm and burn out had almost beaten her down. Since then, we have had the privilege of working with her on every aspect of her interior design business, which has brought the confidence, freedom, and JOY back into her life as a business owner.
Hannah is an incredible residential and commercial interior designer. She has tons of positive reviews from satisfied clients. And she loves the creative element of the industry. Now, with help from our 4Dbiz team, she knows she can stay focused on the parts of the project that fulfill her – and delegate the rest.
Our 4Dbiz team loves being an integral part of Hannah's high-end projects in San Francisco and Lake Tahoe, working on everything from 3D renderings, admin and invoicing, marketing, and more!
Watch Hannah's video testimonial to learn more.
---
Curious to learn more about how 4Dbiz can help you achieve your own success story?
We've found that the absolute best way to get started with our team is to meet! Click here to schedule a one-on-one Zoom call with someone from our team!
We will get to know you, learn about your business goals, and make recommendations for how we can help YOU. Because at the end of the day, we succeed when you succeed. Let's get started!