In a world where clients want everything yesterday, quick ship vendors can be a true lifesaver for interior designers. There is a common belief that "fast" products mean poor quality, but that is not the case if you know where to look. As demand for the service has grown in the last few years, there are now a number of quick ship vendors at all price points who offer high-quality products with a short lead time. Check out some of our favorite quick ship vendors for interior design below!

Images from CB2
CB2
Price Range: $
Shipping: 3-5 business days
CB2 is an affordable solution when you are looking for fast shipping and lots of items to choose from. They have an extensive collection of products that are in stock and ready to ship. Their offerings span across all of their furniture and room categories, with products for the living room, dining room, kitchen, bedroom, and office, as well as storage and media cabinets and outdoor furniture.
For all in stock items, standard delivery time within the U.S. is 3 to 5 business days. They also offer even faster shipping options for those who just can't wait. For orders placed before noon CT, premium/priority mail guarantees delivery within 2 business days and express delivery will have your order at your client's doorstep the following business day.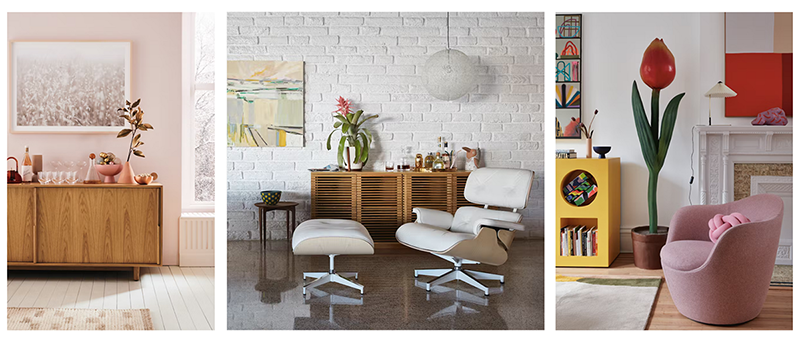 Images from Design Within Reach
Design Within Reach
Price Range: $$
Shipping: 1-5 business days
Design Within Reach is a reliable place to find quick ship items for clients with a mid-range budget. They have a designated section on their website for in stock products. All items in this section ship within 1 to 5 business days. The company offers quick shipping for a variety of different categories, including furniture, work from home, storage, outdoor, bed and bath, rugs, lighting, and accessories.

Images from Interlude Home
Interlude Home
Price Range: $$$
Shipping: 4 weeks
For clients who are looking for a more personalized design with a quick turnaround time, Interlude Home is an excellent choice. Their IH Quick Ship program features a collection of items that ship within 4 weeks or less. You can choose from contract grade fabrics and more than 68 frames for a customizable design, while still adhering to your tight deadline. Their quick ship products include beds, chairs, ottomans, sofas, banquettes, sectionals, and more.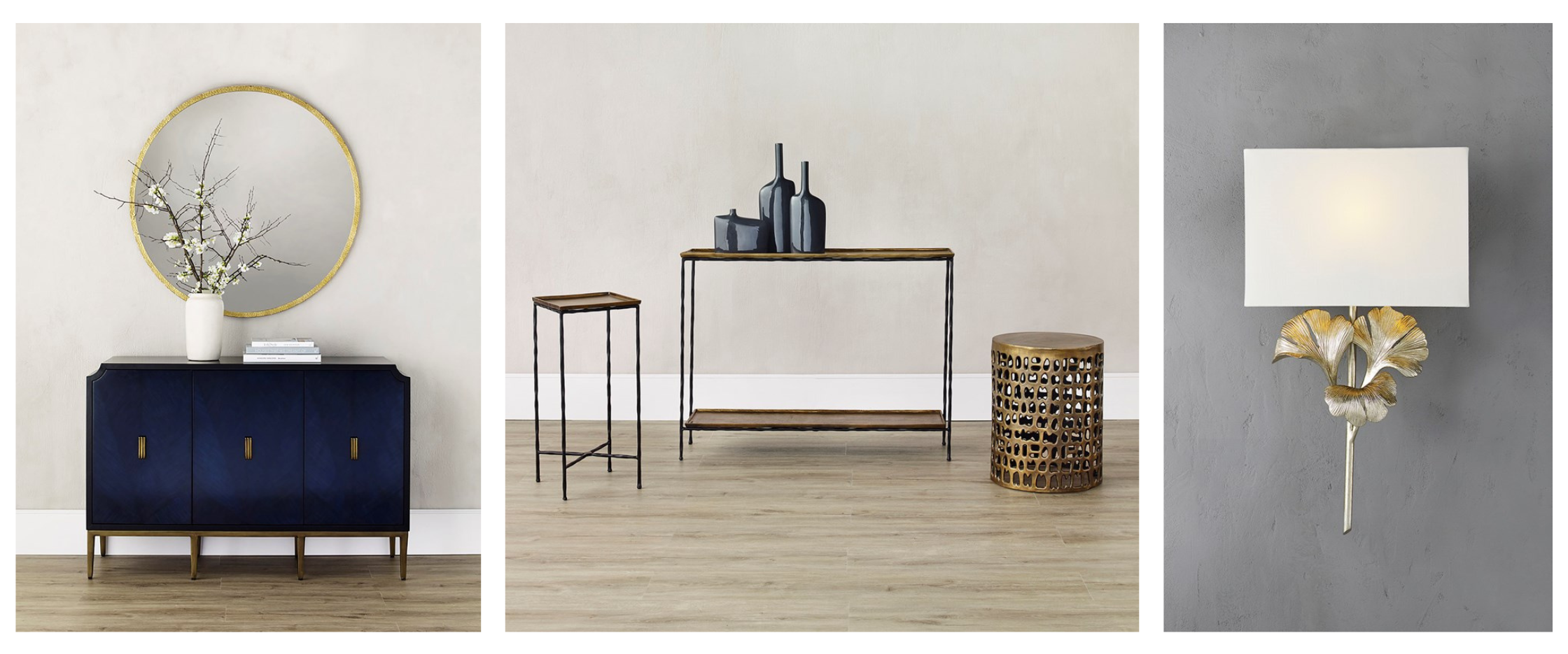 Images from Currey & Company
Currey & Company
Price Range: $$$$
Shipping: 3 business days
If your client has a high-end budget, they are probably looking to achieve a more refined look with distinguished conversation starters and an air of sophistication. Currey & Company has a selection of high-quality, eclectic decor that ships quickly. Their Currey in a Hurry program guarantees shipping within 3 business days from when you place your order. Their offerings include unique accent tables, nightstands, cabinets, mirrors, and a wide selection of luxurious lighting, from chandeliers to sconces to table lamps.
Need help sourcing quick ship products? The 4Dbiz team can help you identify the best quick ship vendors for your interior design project. We can source products within your client's budget as well. Schedule a demo to get started today!