It is always a pleasure to work with Cynthia, Owner of Los Angeles design studio Urban Gypsy Styled! Earlier this year, our team provided drafting support in Coohom for a kitchen design and renovation project. One of the advantages of working with our team is that we have a diverse skill set to adapt to your software and technology preferences. The process went smoothly, and our support gave Cynthia time to focus on other aspects of the project. We are thrilled to share some of the details with you below!
How It Started
Cynthia's clients wanted to move things around in their existing kitchen to maximize functionality, without changing the flooring or footprint. Here is what the space originally looked like: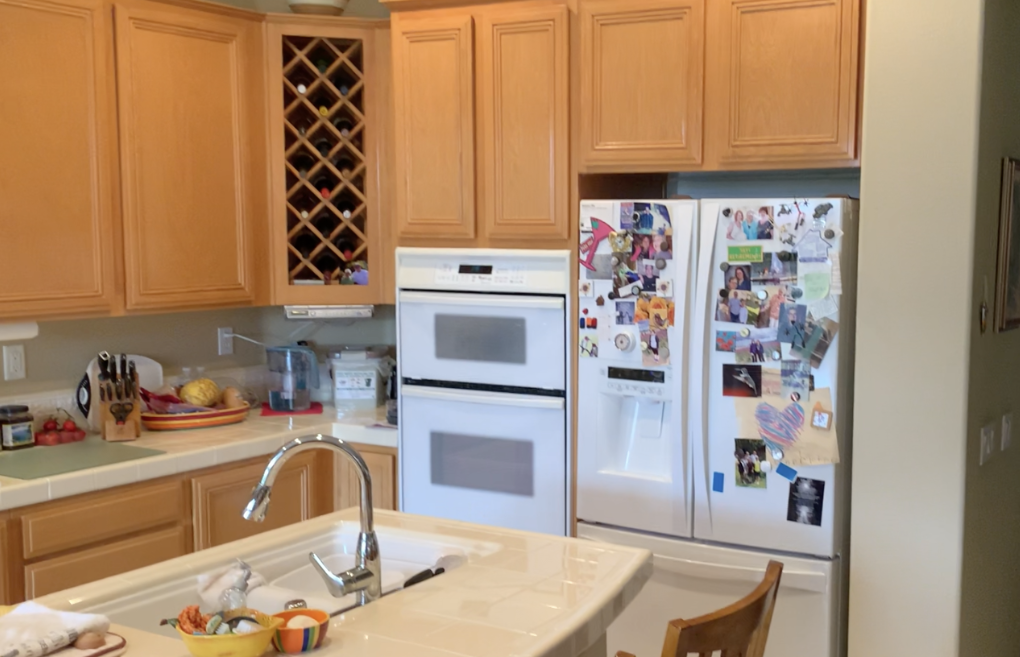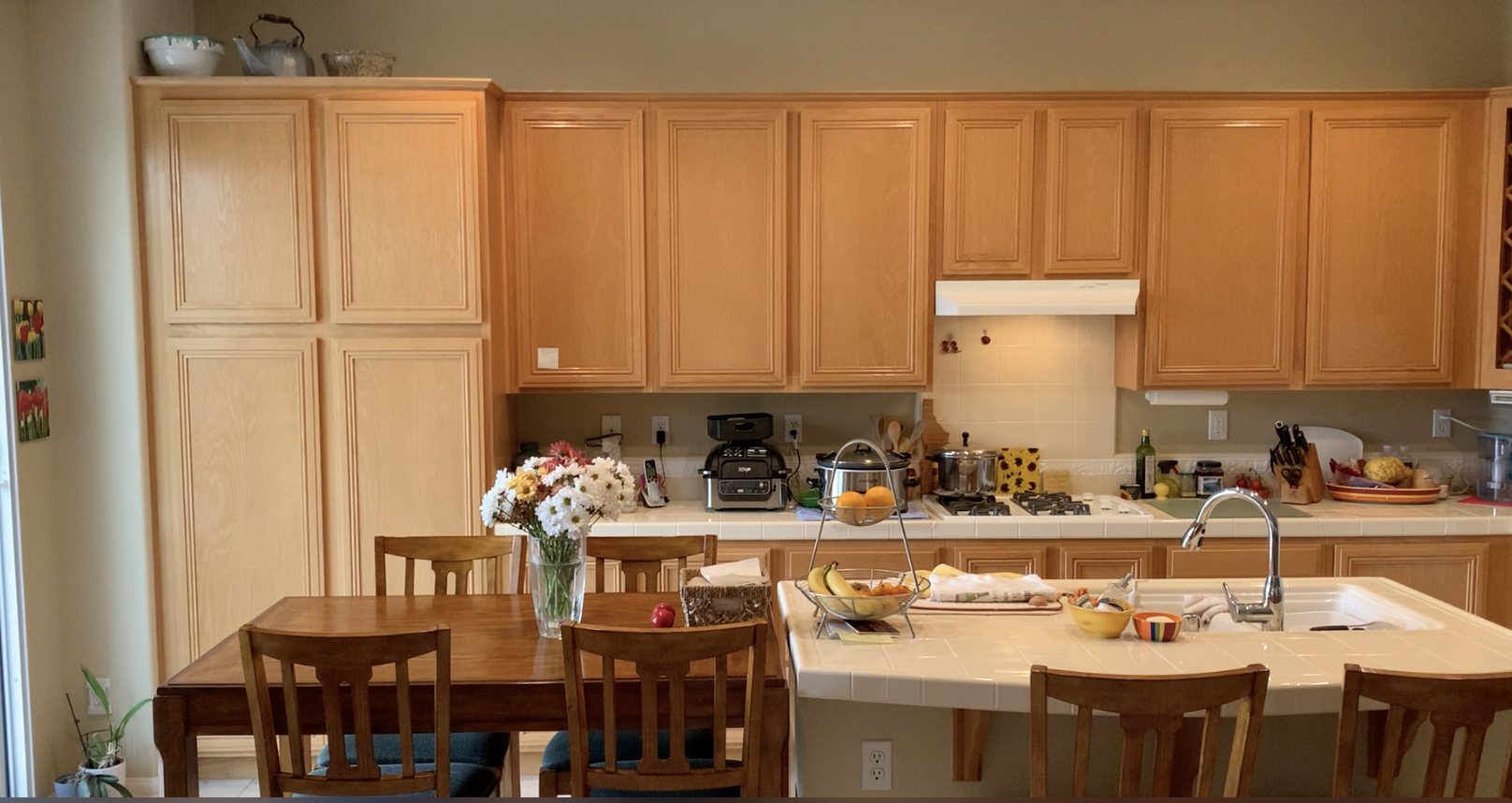 She gave us a sketch of the layout and the existing measurements she documented on her site visit: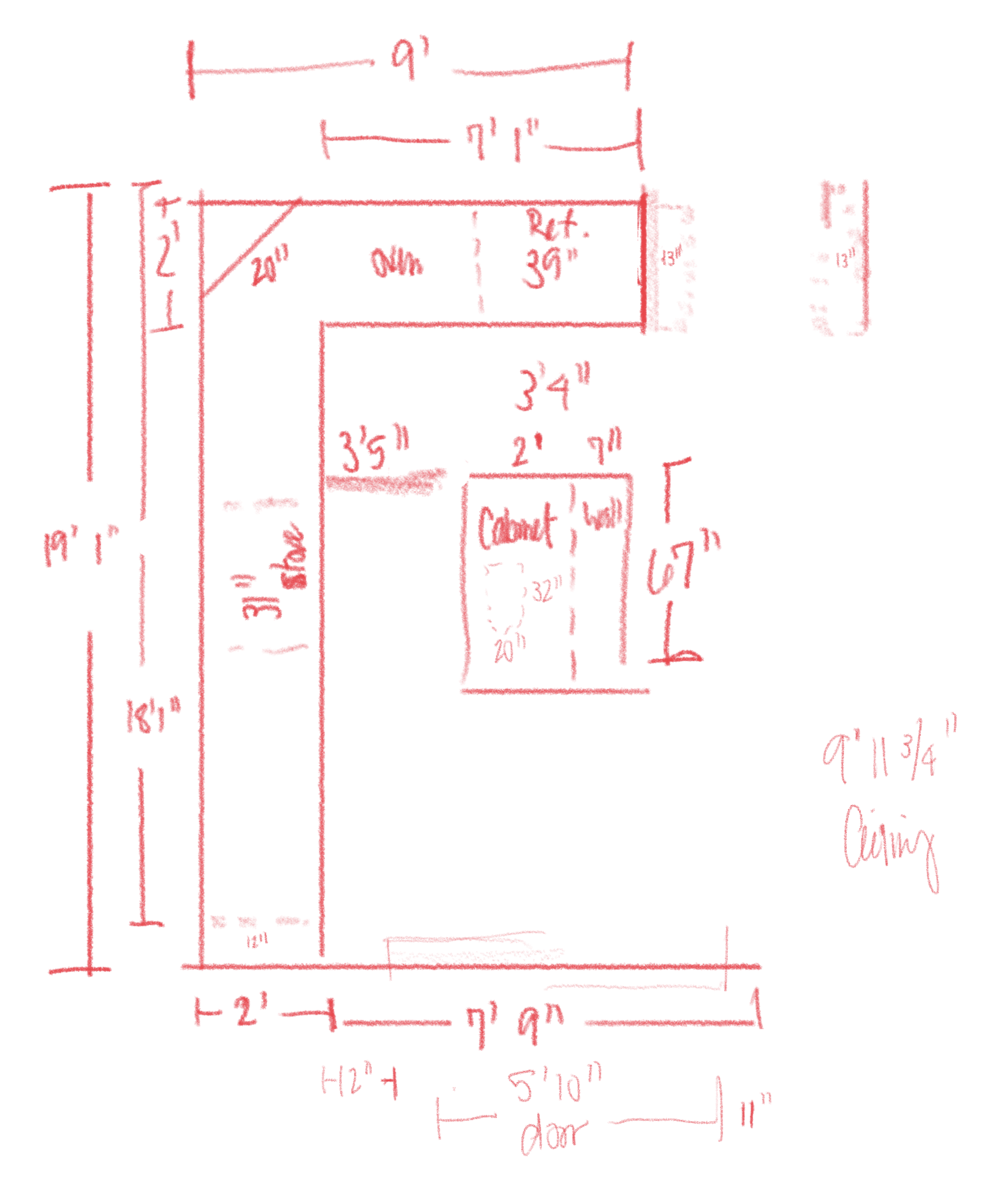 Sketch by Urban Gypsy Styled
She also requested that we add these elements to the space: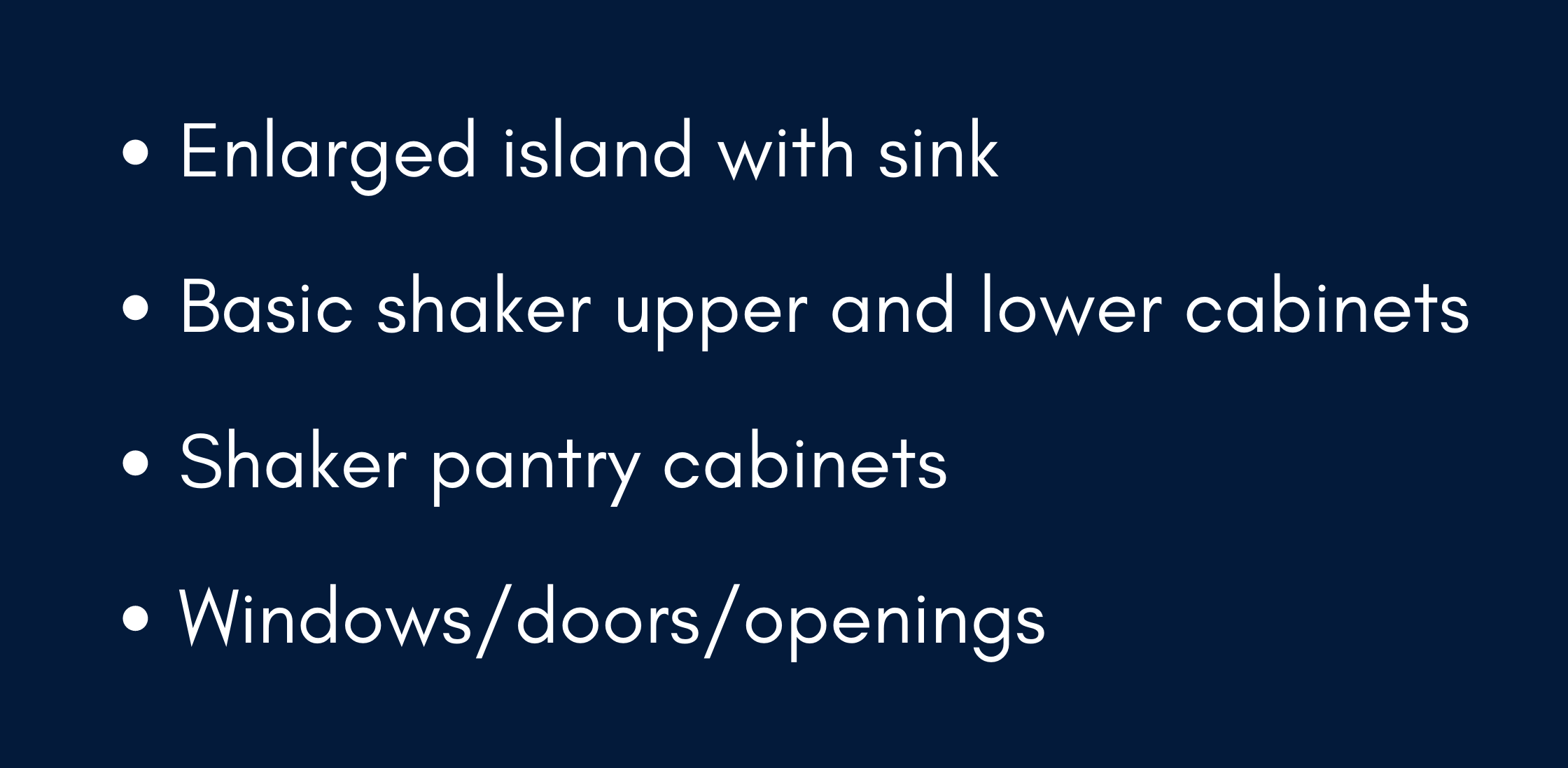 How It Came Together
We used Coohom to produce renderings for this project. We built out the kitchen walls, added openings as needed, and placed the island, cabinets, and a fridge to the space. Cynthia was responsive and helpful to our team, providing feedback and client meeting updates along the way. She kept her revisions clear and organized by assigning them to us through Mydoma Studio, and we also met with her via video call to review different options for the island. After the rendering revisions were finalized, we also created a floor plan and elevations in AutoCAD. Here is a sample of what we produced: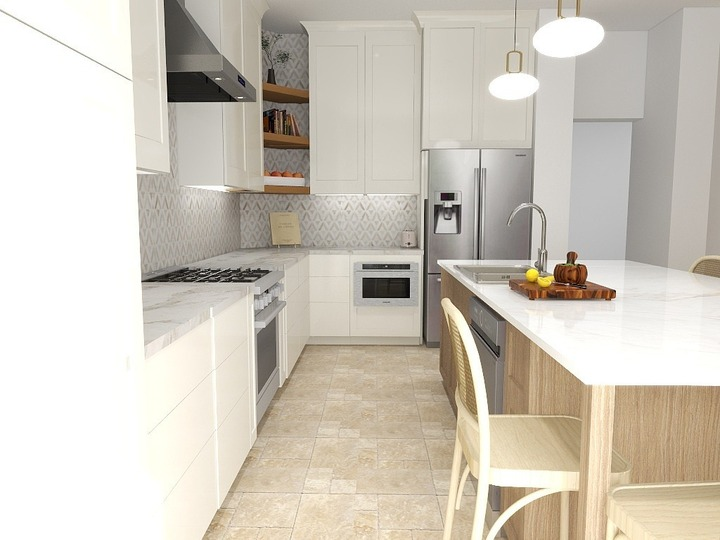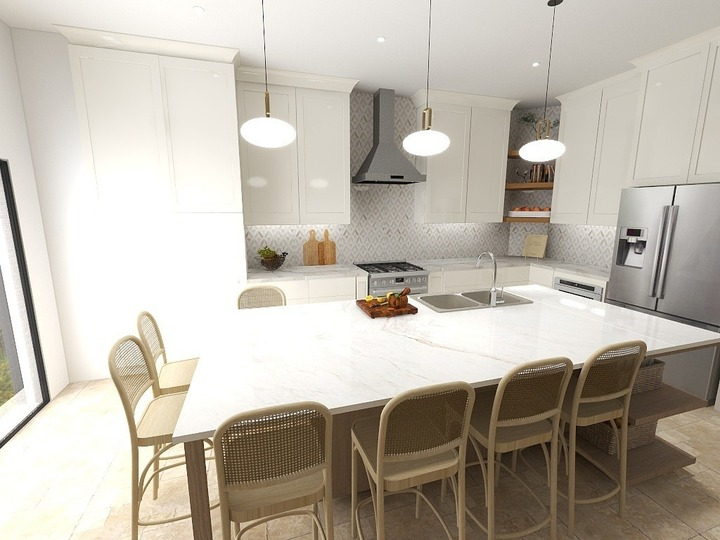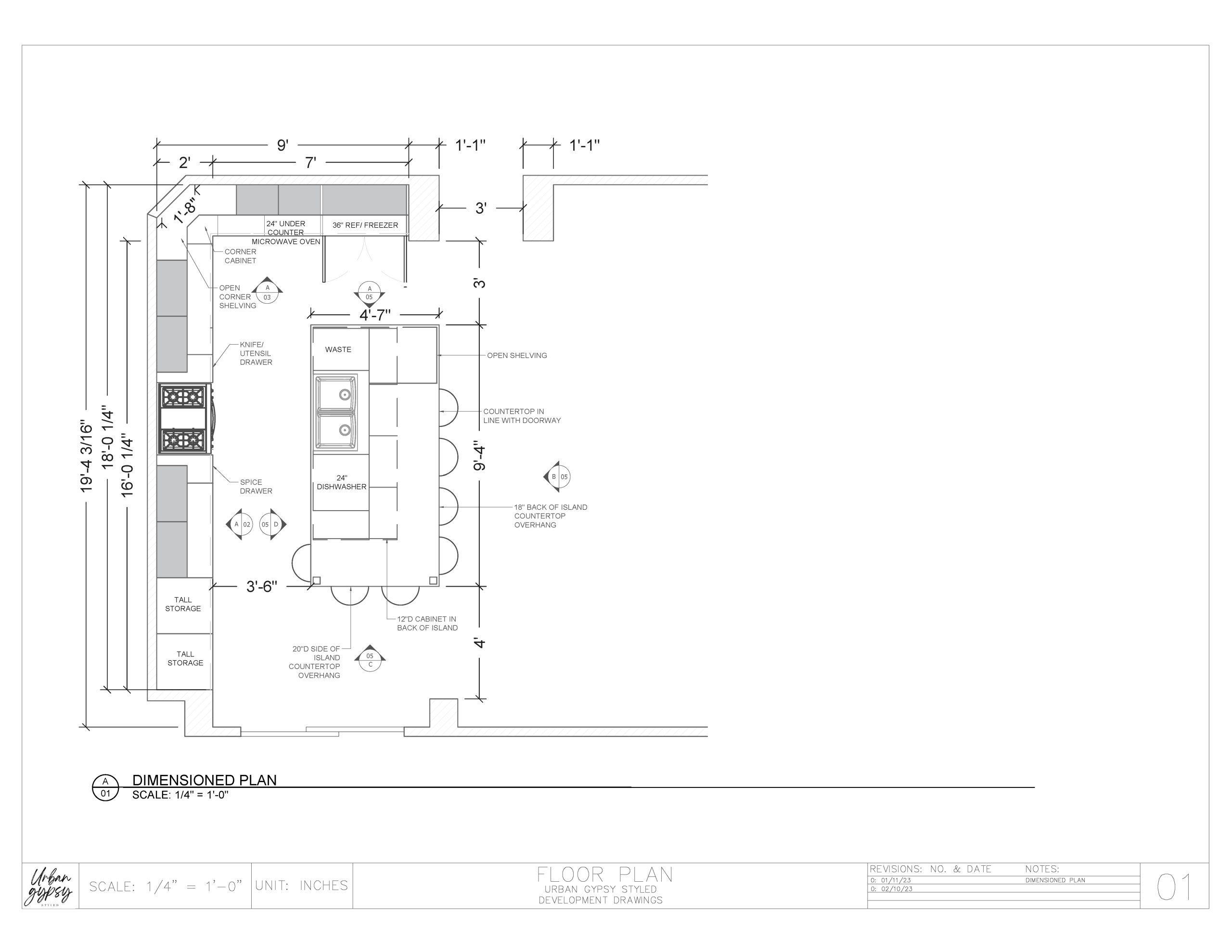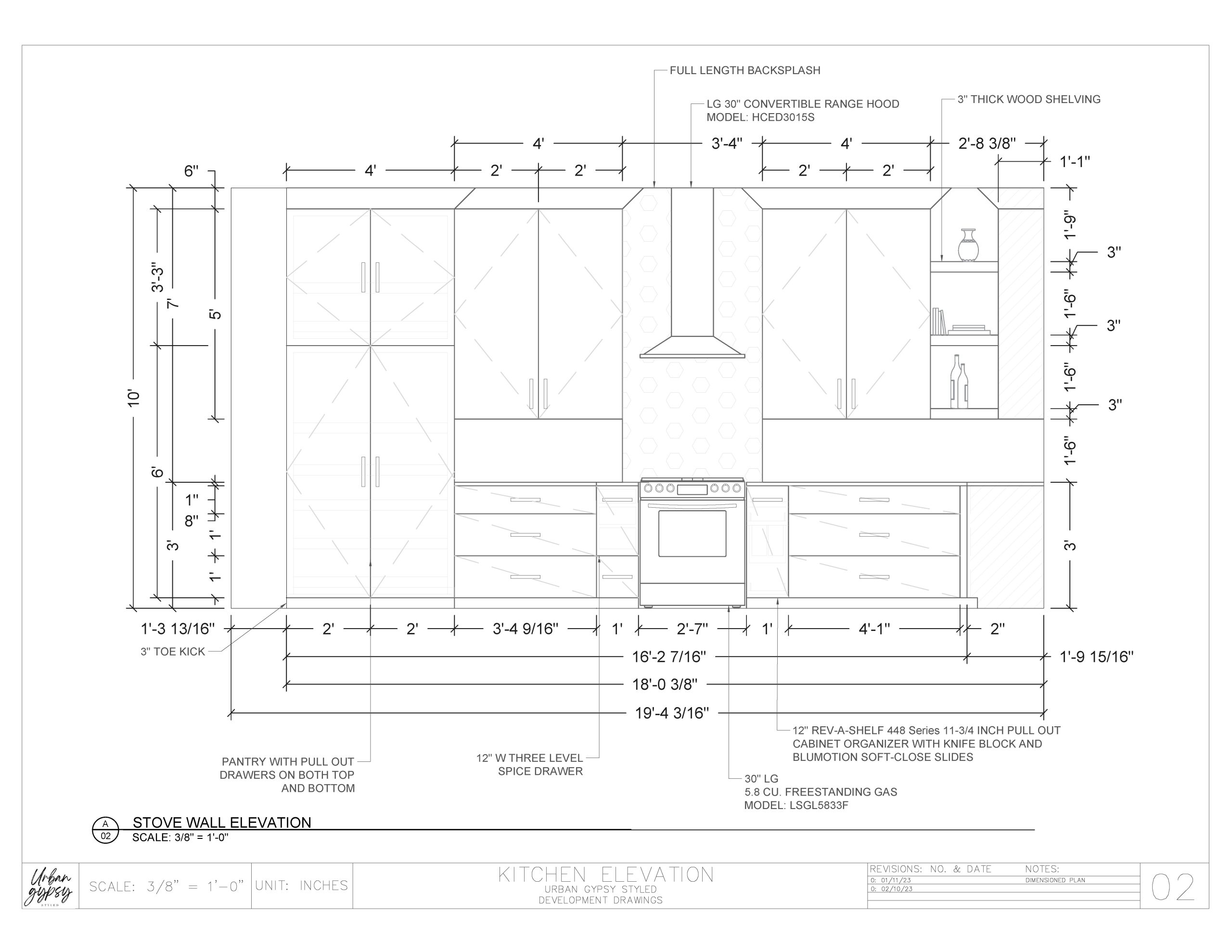 Designs by Urban Gypsy Styled
Drawings and space planning by 4Dbiz
The Experience
Our team takes pride in the work we complete, and it is so rewarding for us when we get great feedback from designers. Cynthia's response certainly made us smile! Here is what she said about our work on the project: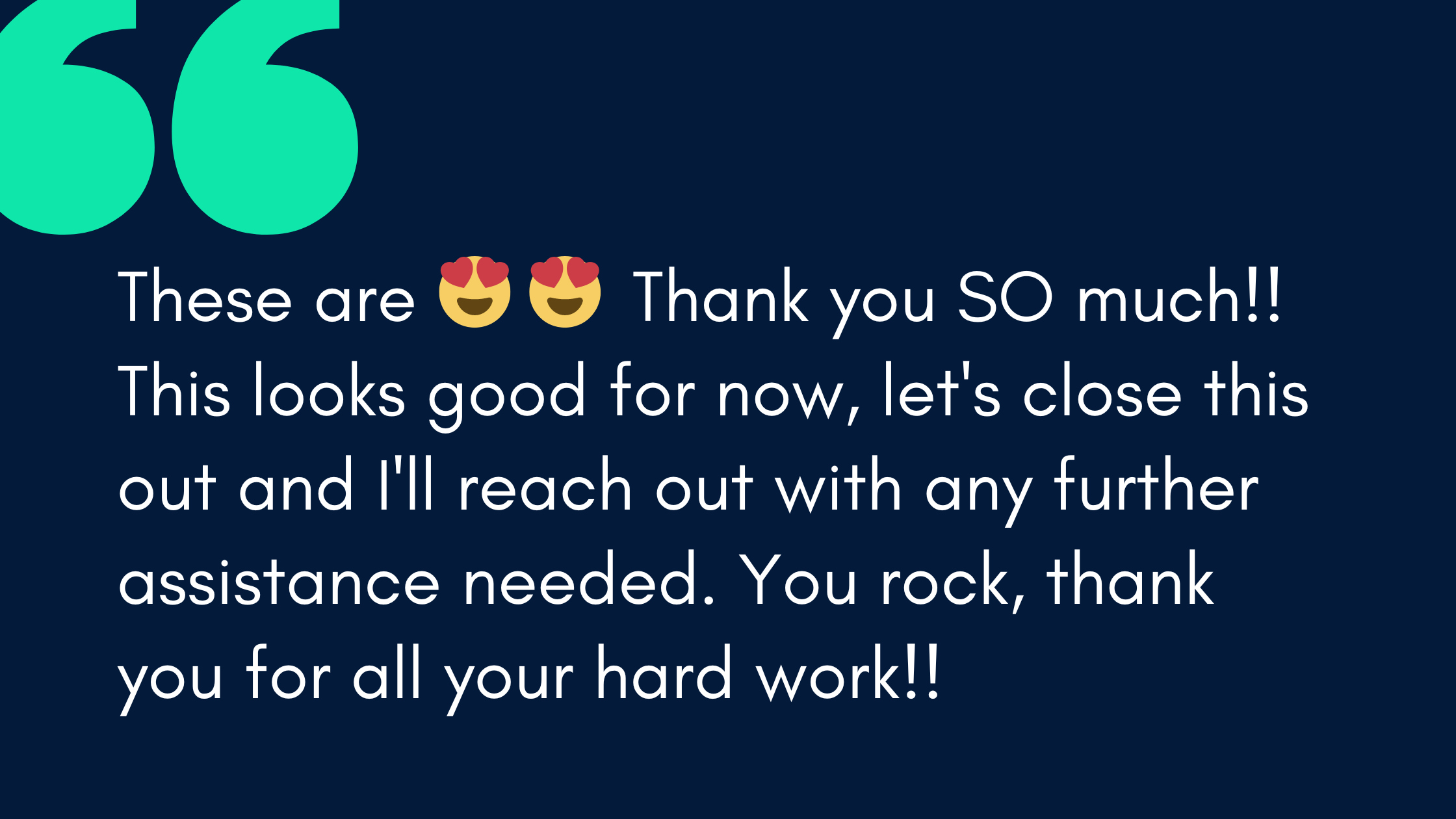 Do you need drafting support for your business? Our skilled team has experience with a variety of software, ranging from AutoCAD, SketchUp, and V-Ray to Coohom and Foyr. Schedule a demo to learn more about how we can help with kitchen design and other projects. We would love to assist you!