We love it when we can help our designers identify solutions to run their businesses more efficiently! Earlier this year, we collaborated with Kristen from Interior Design Alchemy, to help her streamline her digital marketing efforts. We replaced the pop-up subscriber form on her website and created two series of automated workflows that are triggered by a new sign-up. Follow along as we explore the details of this fun and creative project!
How It Started
Kristen relocated her business from Portland to Mexico a few years ago, which called for a need to adapt her email marketing efforts. She already had a sign-up form in place on her website when she came to us with her request, but she needed to segment her audience to target potential clients more effectively. Specifically, she needed to know if clients would be interested in her Puerto Vallarta in-person consultations, or if her virtual services would be a better fit. Our goal was to help her collect more information about her subscribers, so that her email marketing strategy would be more targeted and personalized.
Together, Kristen and our Marketing Specialist, Evelyn, decided on a two-part action plan to address her needs. The plan included:
Creating a new pop-up form that appears on the home page of her website to increase visibility and make sign-ups more accessible
Developing two automated workflows/email campaign series for potential local clients and virtual clients worldwide. The campaigns are triggered to send when a potential lead signs up through the subscriber form on her website.
They developed an outline to determine what content and resources would be featured in each campaign of the series: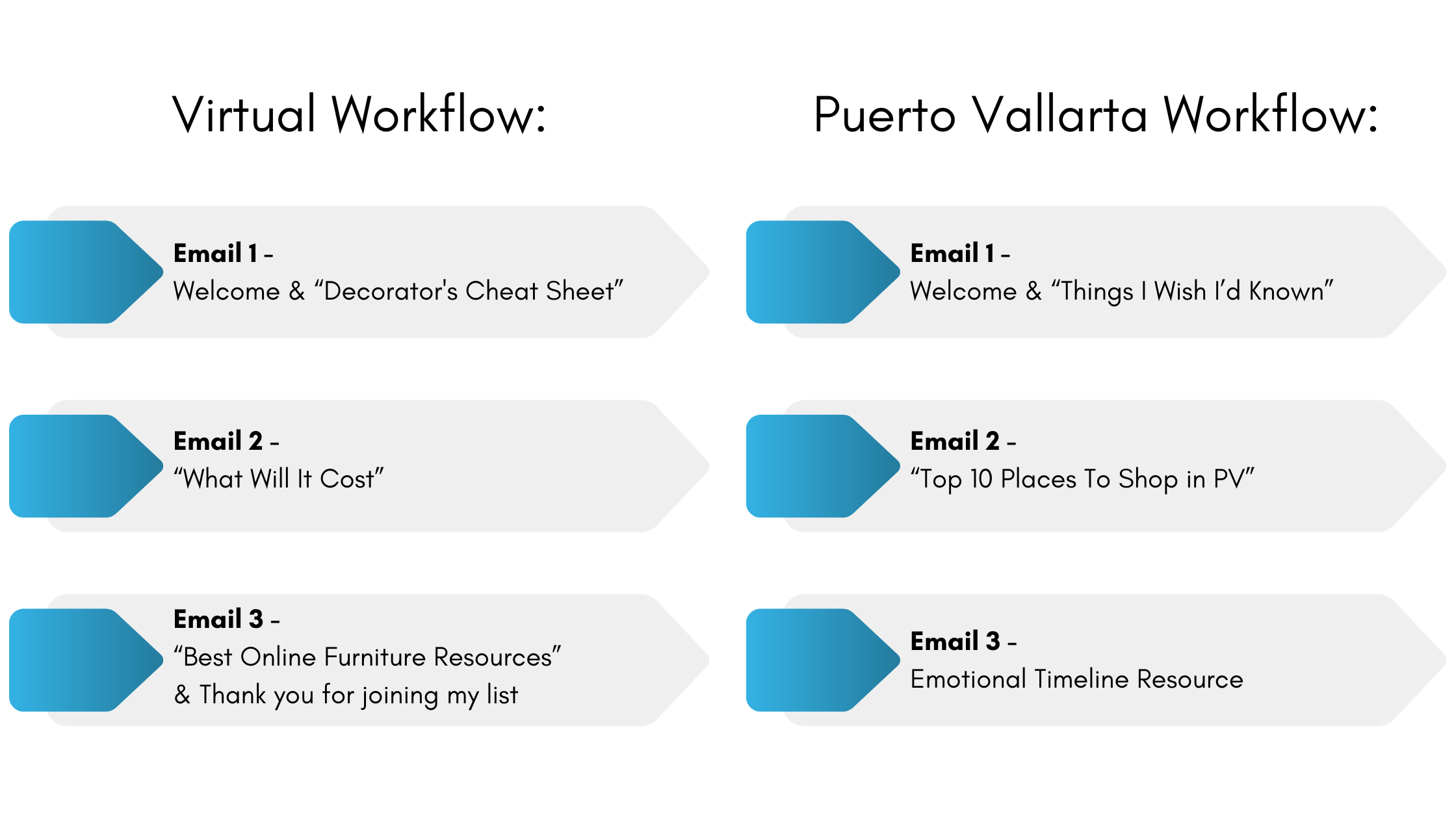 Outline by Interior Design Alchemy in collaboration with 4Dbiz
How It Came Together
During the process, we prepared a draft of the pop-up form and sent "test" email campaigns to Kristen for her feedback. Seeing our initial progress helped to remind Kristen of other content she wanted to include in the campaigns. She provided us with an image she had created to explain the design process to her clients, and asked us to showcase it in one of the campaigns. But first, she said, it needed a graphic upgrade. Here is the original image she shared with us: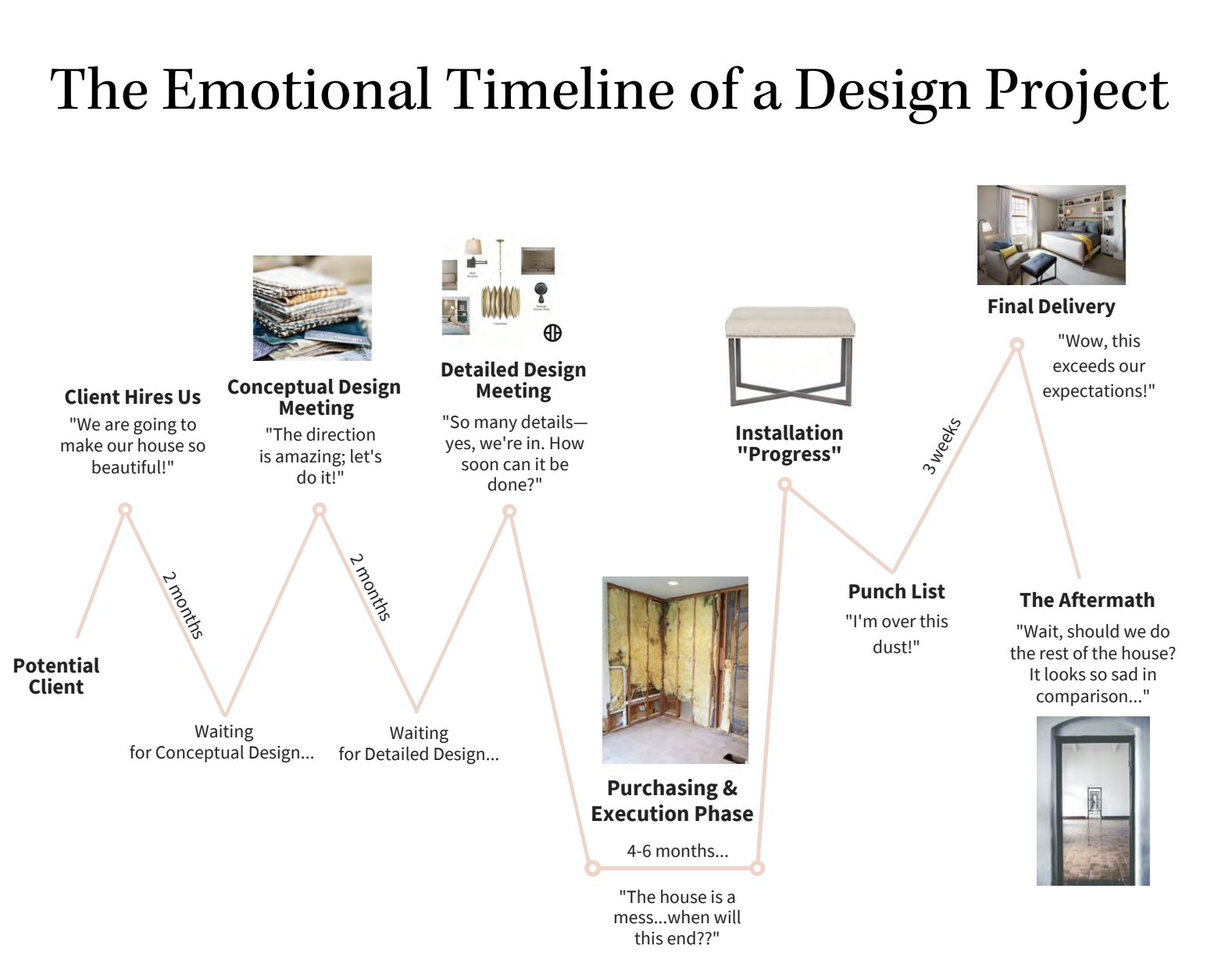 Content and graphic by Interior Design Alchemy
And here is how we enhanced it with her brand fonts and colors: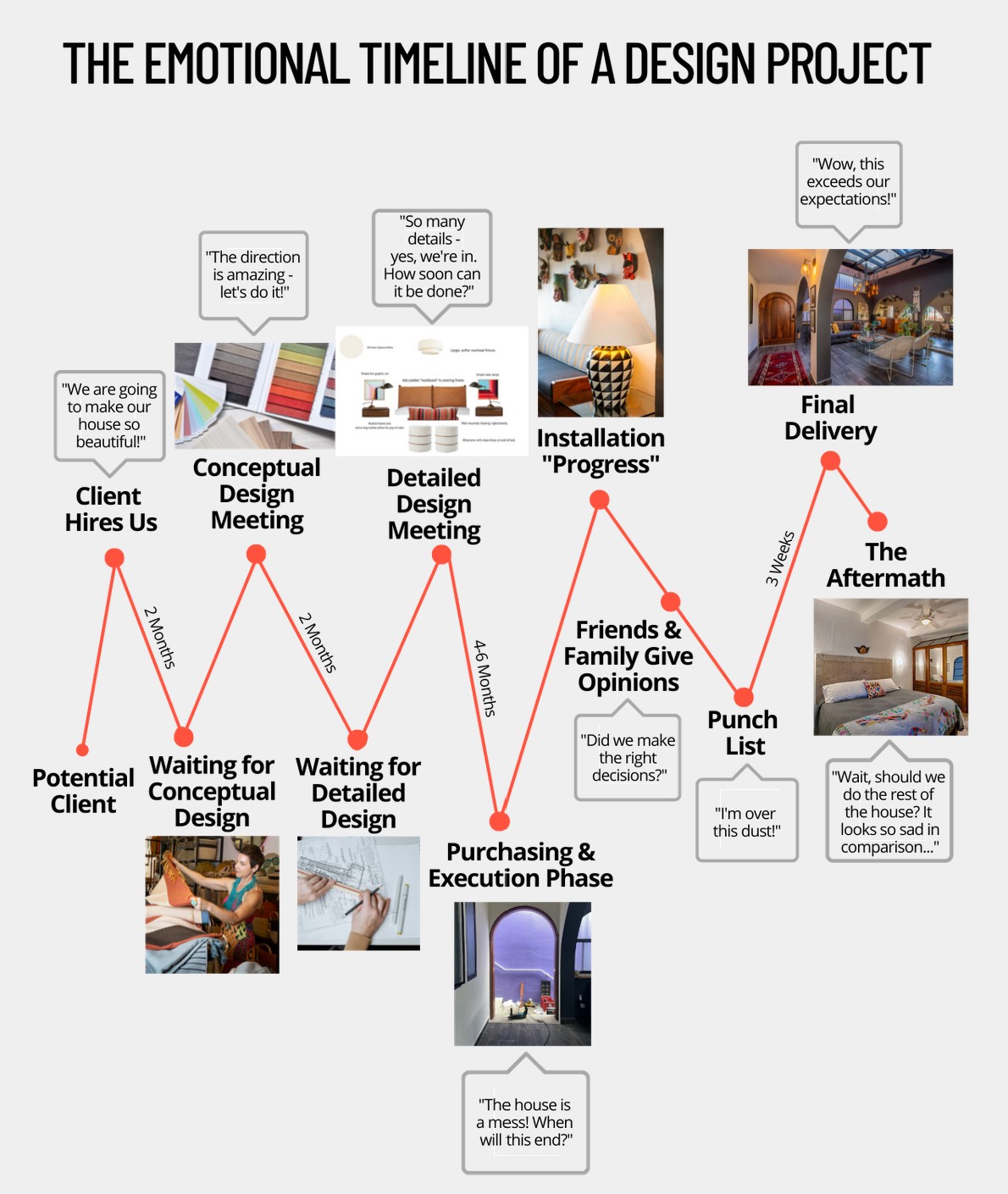 Content by Interior Design Alchemy
Graphic by 4Dbiz
We were happy to make these additions for Kristen, and we appreciated her willingness to work with us on the project. Take a look at how our collaboration came together below!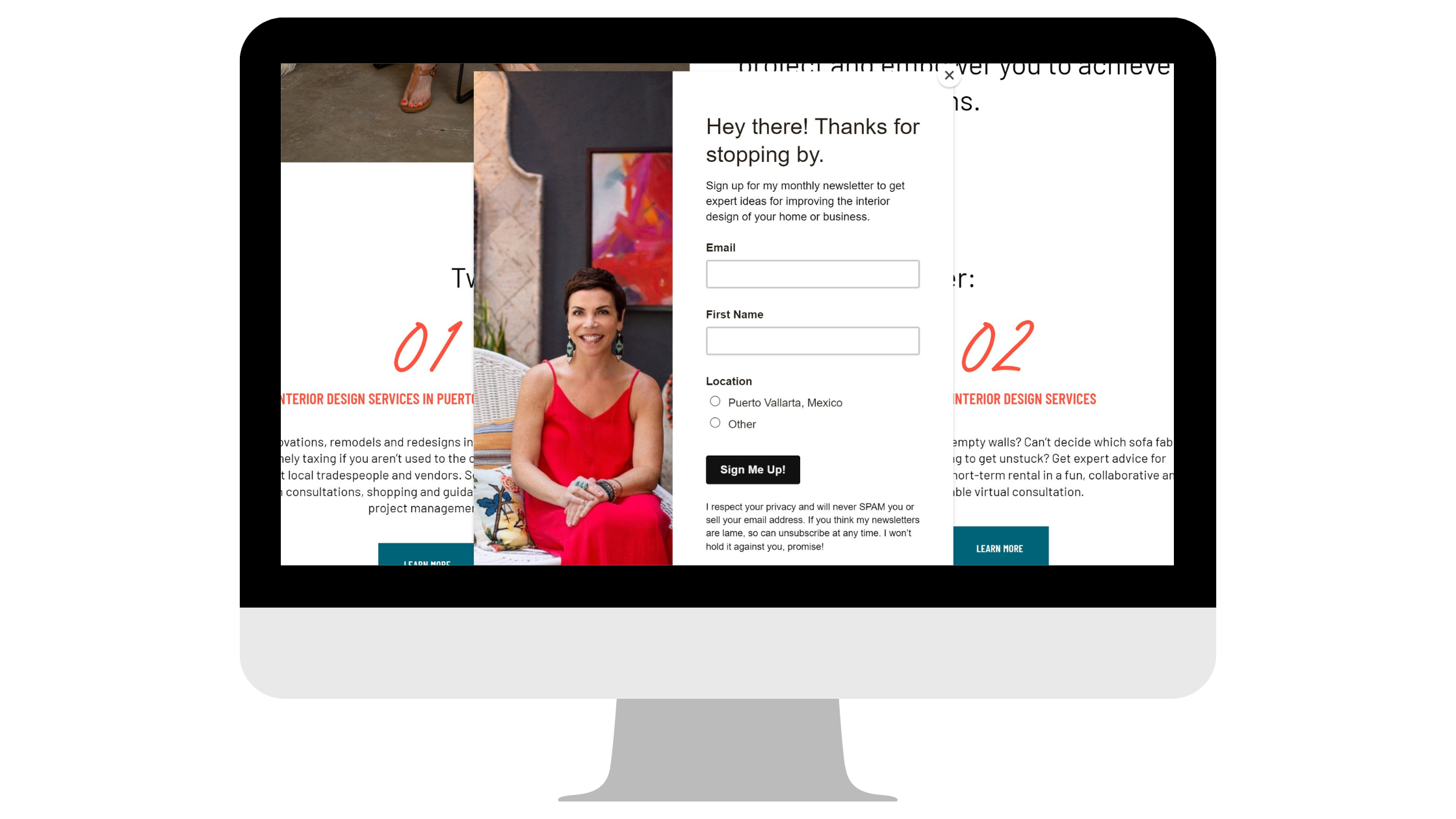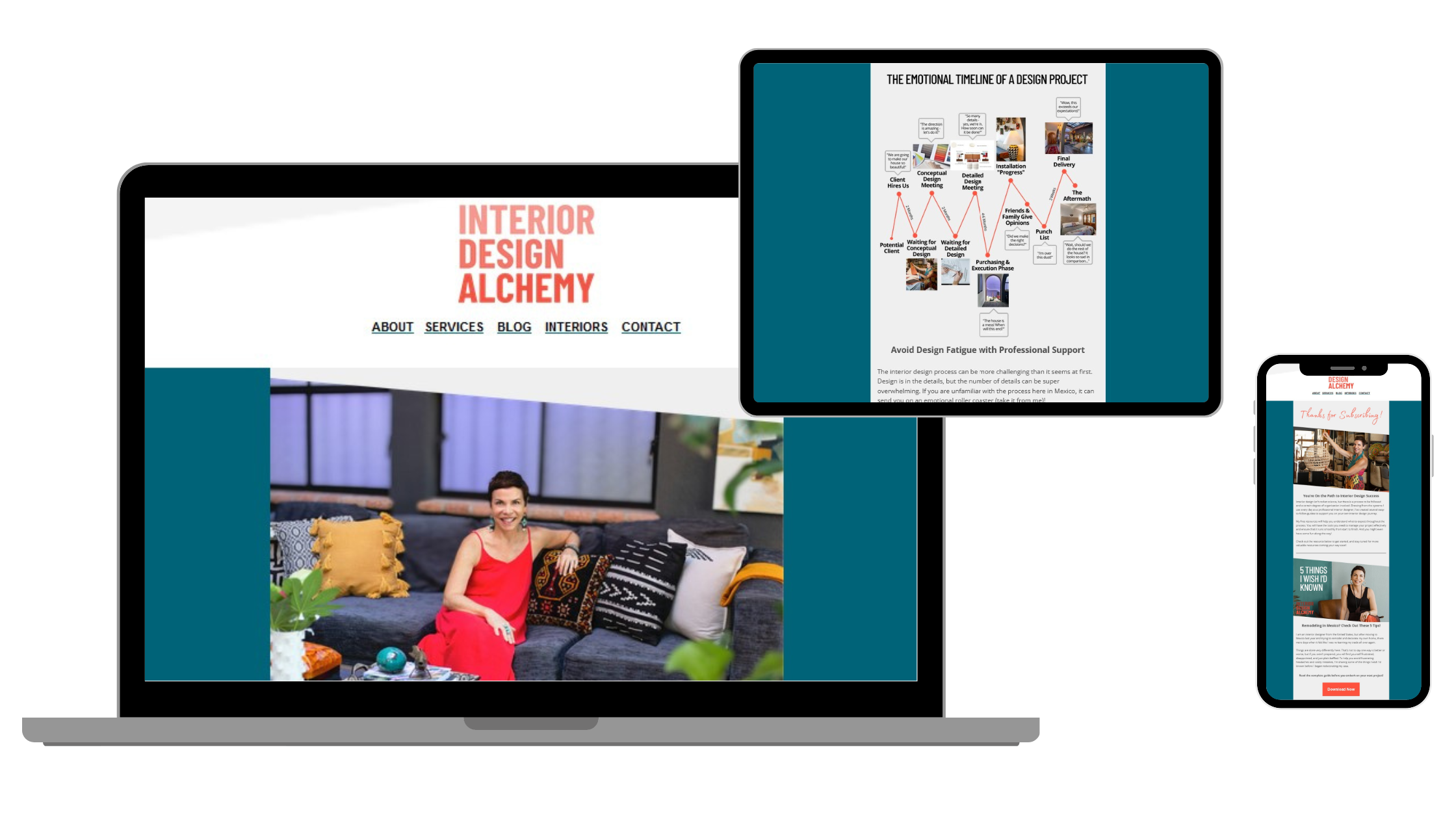 Interior designs by Interior Design Alchemy for an email campaign series created and published by 4Dbiz
The Experience
Kristen was very happy with the results, and so were we! When a new subscriber signs up now, their contact information is automatically added to the correct email marketing segment based on their responses. Personalized campaigns from the corresponding workflow are also automatically triggered to be sent, with predetermined delays between each email in the series.
We loved working with Kristen, and she is glad that our team made the process so smooth and simple for her. She mentioned how much she loved the graphic that we refreshed for her, too! Here is what she had to say about collaborating with our team: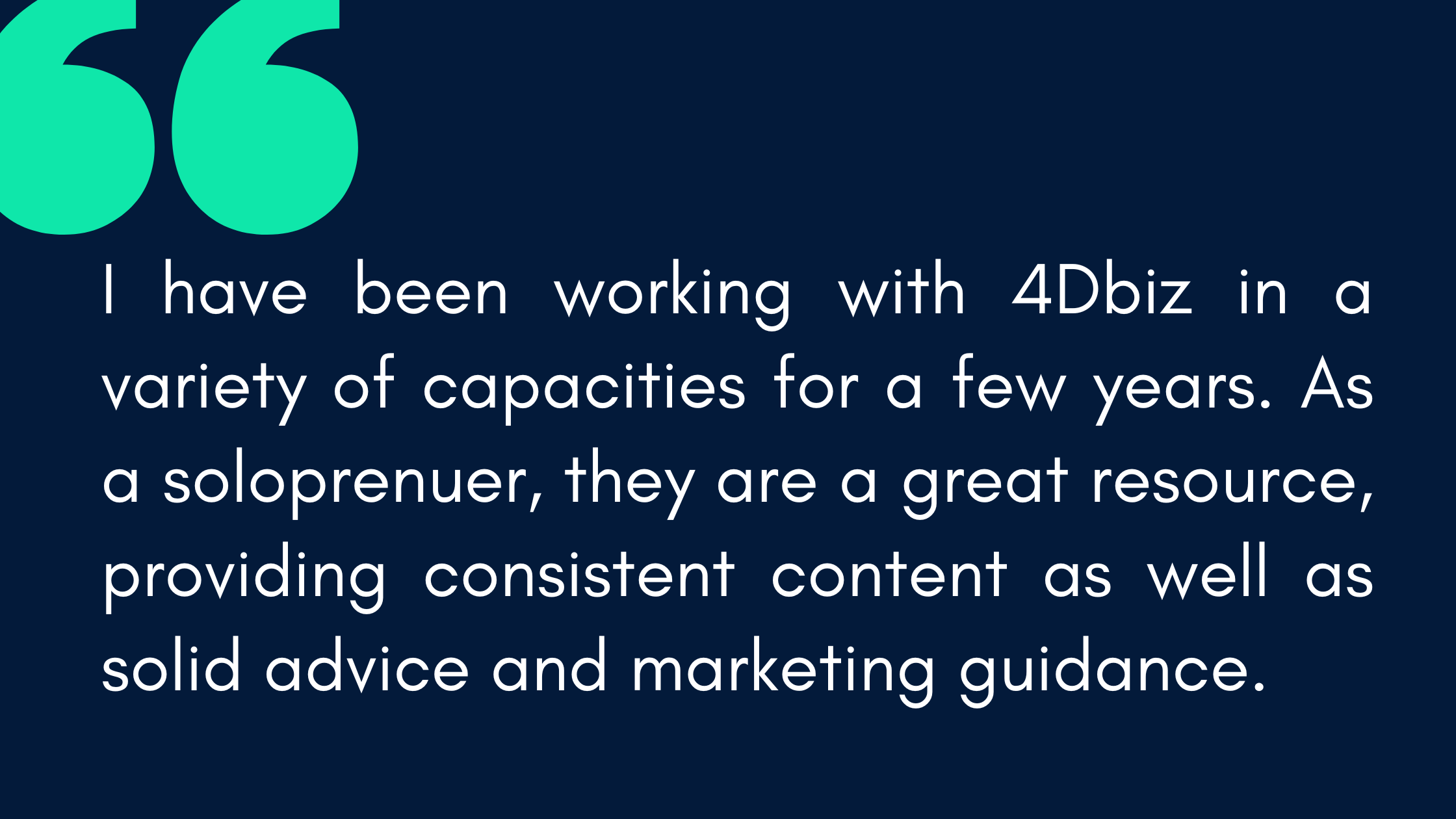 Automating your digital marketing efforts can be a major game-changer for your business. Whether you need help streamlining your efforts on one platform, creating campaigns and pop-up subscriber forms, or setting up workflows, we would love to help you earn back some extra time in your day. Schedule a demo to learn more about how our marketing team can support you!