Visual communication is one of the most important (if not the most important) aspects of an interior design presentation. As an interior designer, you may choose to present a mood board, a floor plan, an elevation, a construction document, or a three-dimensional rendering to communicate your design vision with your clients. Later in the project, visual tools like these will also ensure that the contractors are all on the same page, as well. Modeling all sides of a three-dimensional room can take up to 16 hours to complete on average. Drafting and modeling can easily  take up a huge chunk of a designer's week. Some of you may not have learned how to use modeling software when you went to school, which can add even more additional time onto this estimate. Luckily, there are drafting services for interior designers out there to help you prepare and polish presentations. Believe us, these services can make your life a whole lot easier – and allow you to stay focused on the parts of your business and the elements of your projects that you enjoy the most!
4Dbiz offers a variety of drafting services for interior designers to meet any of your project needs. Our well-rounded team has an impressive drafting skill set, which includes AutoCAD, Revit, SketchUp, Vray, Coohom, Foyr, Lumion, and Enscape. We provide high-quality two-dimensional drawing and three-dimensional computer-aided modeling. Read on to learn more about our drafting services. And when you're ready to work with our team, simply create a free 4Dbiz account by clicking here.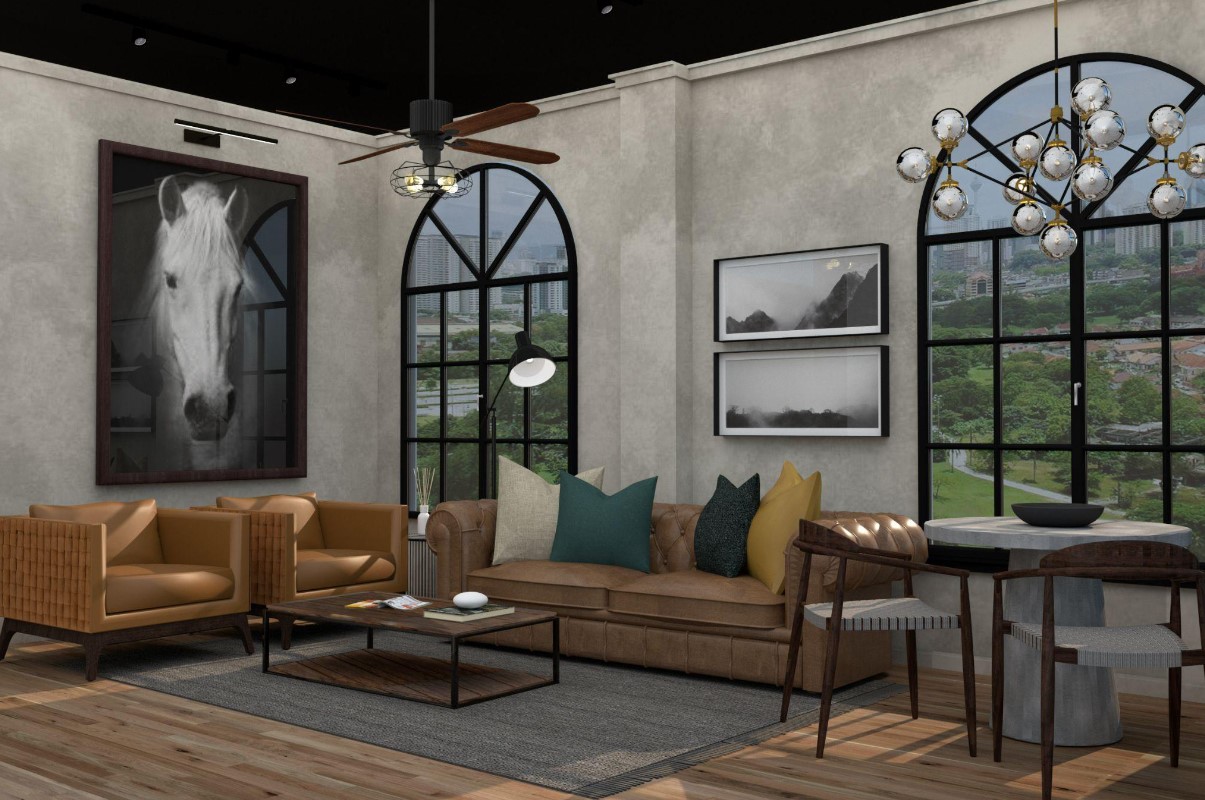 Design by Julianne's Lifestyle
Identify Your Drafting Needs
When you give our 4Dbiz Virtual Design Assistant team a drafting task to complete on your behalf, the first step is to provide us with as many details as you can about the project and the necessary deliverables. We would like to get some background on your project before we begin, so that we can use our time efficiently. Be prepared to answer these questions:
What type of drawing(s) do you need? (Design drawings, technical drawings, 3D models, renderings, a mood board, etc.)
When do you need the drawing(s)? Do you have a specific deadline? (*We do our best to turn around drawings as quickly as possible. However, we do not want to sacrifice the quality of the drawing, so we cannot guarantee that a drawing can be completed with a turnaround time of less than 24 hours)
Project & page layout information (project name, address, client, desired page size if printing, title block, and logo)
Two-Dimensional Drawing Types
Let's take these drawing categories one step further and break them down into something more specific. Two-dimensional drawings can include design drawings or construction and technical documents. You may or may not need both types of drawings, depending on your intended use for them.
Design drawings are solely for visual purposes. Perhaps you want to show a client how the mirror they like will look in relation to the scale of their bathroom vanity. Or maybe you want to show your client a few different space plan options.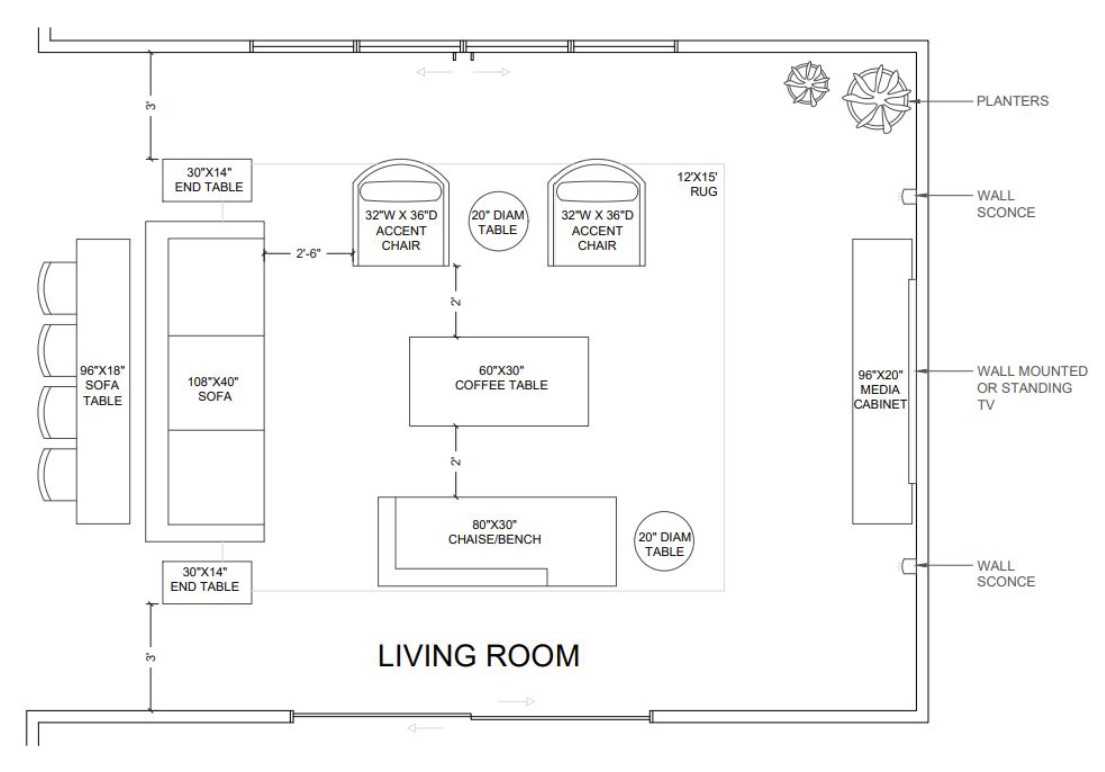 Design by Leone Interior Designs
Examples of design drawings include:
Space Plans
Furniture Plans
Elevations
Shaded Elevations
Section Cuts
Reflected Ceiling Plans
Lighting Plans
Technical or construction drawings, sometimes referred to as "shop drawings," serve as a set of instructions for the contractors, architects, and engineers who will actually bring your design concept to fruition. They are typically required when applying for permits as well. Although accuracy is always important for any drawing, it is crucial that construction drawings are accurate. They provide all of the necessary structural information that is needed to physically build something. If information is inaccurate, you run the risk of a costly result.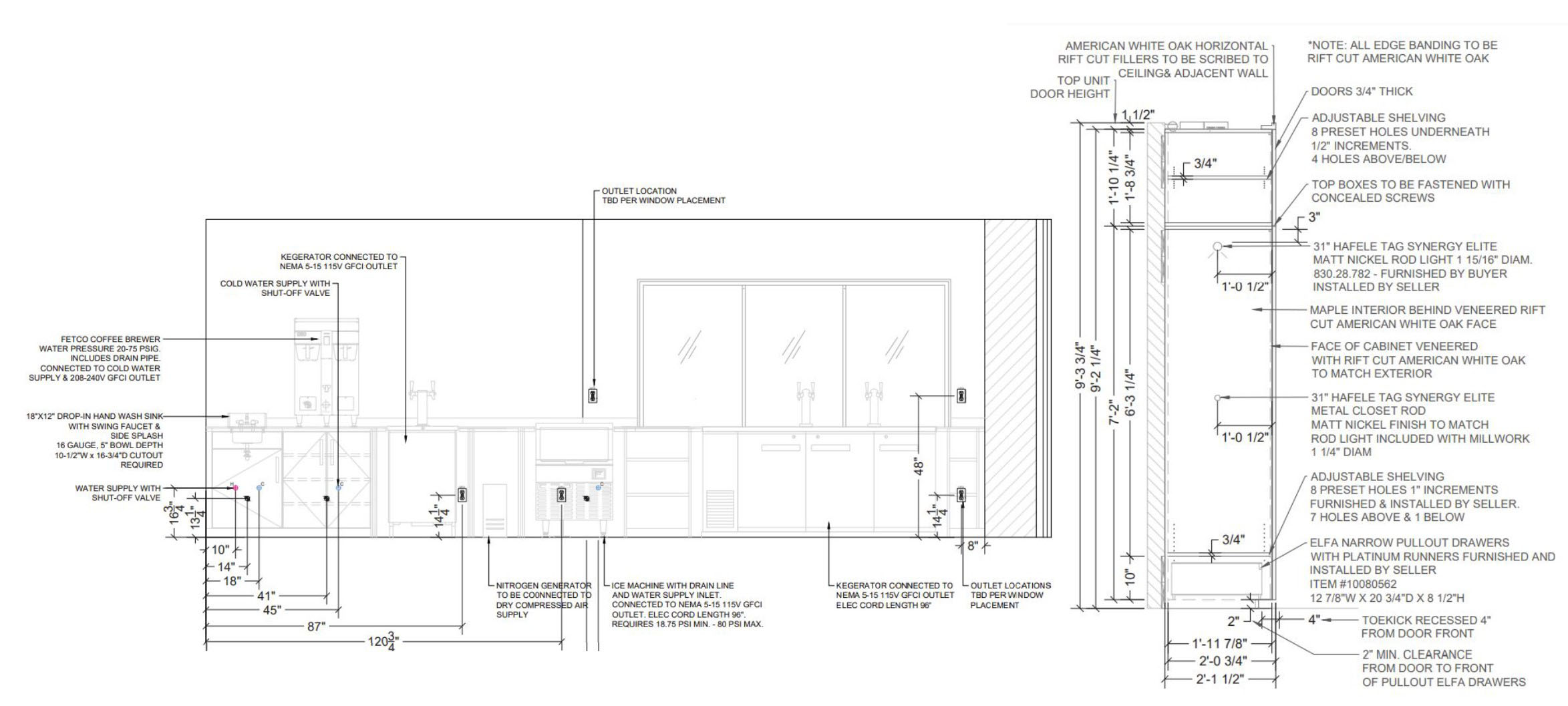 Design by Shayna Rose Interiors
Examples of construction drawings include:
Custom Millwork
Shop Drawings for Custom Products
Plumbing Specifications
Electrical Specifications
Structural Specifications
Three-Dimensional Modeling Types
Computer-aided modeling is useful because it helps you and your clients visualize how a design will actually look in a three-dimensional space. You can undoubtedly get a better sense of how objects relate to each other when you see their depth, in addition to their height and width. We typically use programs such as Coohom, Foyr, Chief Architect, and SketchUp for three-dimensional modeling.
We consider a three-dimensional model to be a rendering when photorealistic views or walkthroughs are needed, or when it will require an extensive amount of time to complete. Renderings are determined on a task-by-task basis. Our team's preferred rendering programs are SketchUp and Vray, but we are happy to work with you if you require specific accommodations.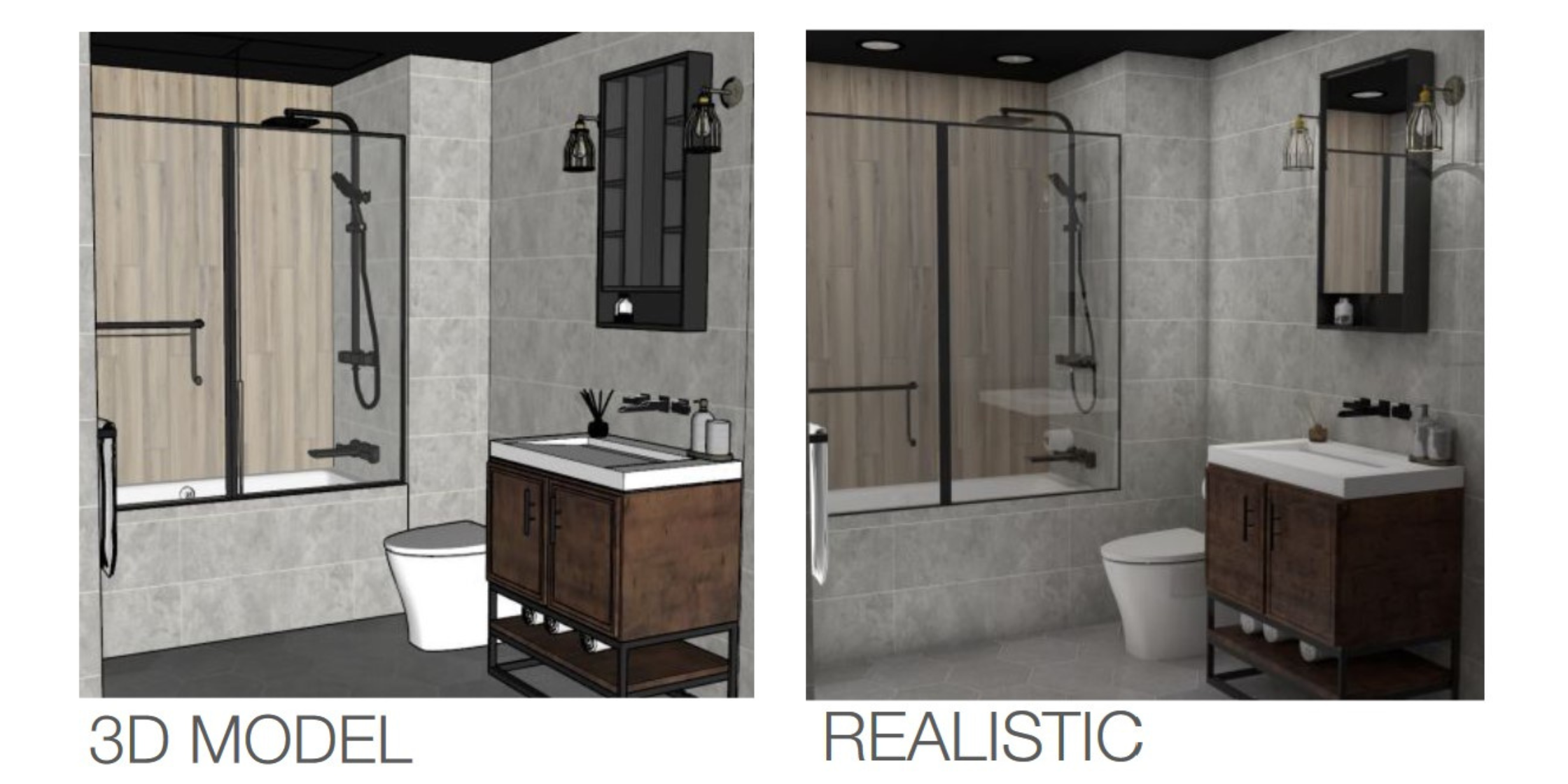 Design by Julianne's Lifestyle
The estimated time to complete one view of a photorealistic rendering can range from 2 to 8 hours, depending on the size of the room to render. Walkthroughs require an additional 4 to 6 hours on top of the still-view estimate.
If you're looking to cut down on time, a simple three-dimensional computer-aided model is the way to go. It is still effective in conveying your design ideas, but it is not quite as labor-intensive as a full rendering. We estimate that a three-dimensional model view can take between 1 to 4 hours to complete.
Before we begin a project, we will provide you with an estimation range and an initial invoice for the lowest number of hours required to complete it. Any additional time spent beyond the lowest hour estimate will be billed on a separate invoice once the final drawings are approved.
Still not sure what type of drawings you need? No problem! Schedule a 1:1 call with our Senior Drafting Specialist, who can help you determine the best way to present the concepts that you need to visually communicate. We offer drafting services for interior designers because we see the value of solid visual communication within the industry. We care about your business success, and we're here to celebrate those big and small wins right along with you!