In an industry where visual communication is essential, the portfolio is one of the most valuable tools an interior designer has to showcase their skills. A high-quality interior design portfolio will help you earn credibility with prospective clients and build your reputation as a professional. A striking design portfolio requires more than just high photo resolution and adequate lighting.  These are certainly important factors, but when we talk about a high-quality portfolio, we are also talking about content. Your portfolio should include varied shots that demonstrate the range of your abilities and the uniqueness of your work. Next time you schedule a photo shoot, be sure to get these 5 must-have shots for your interior design portfolio!
1. Entire Room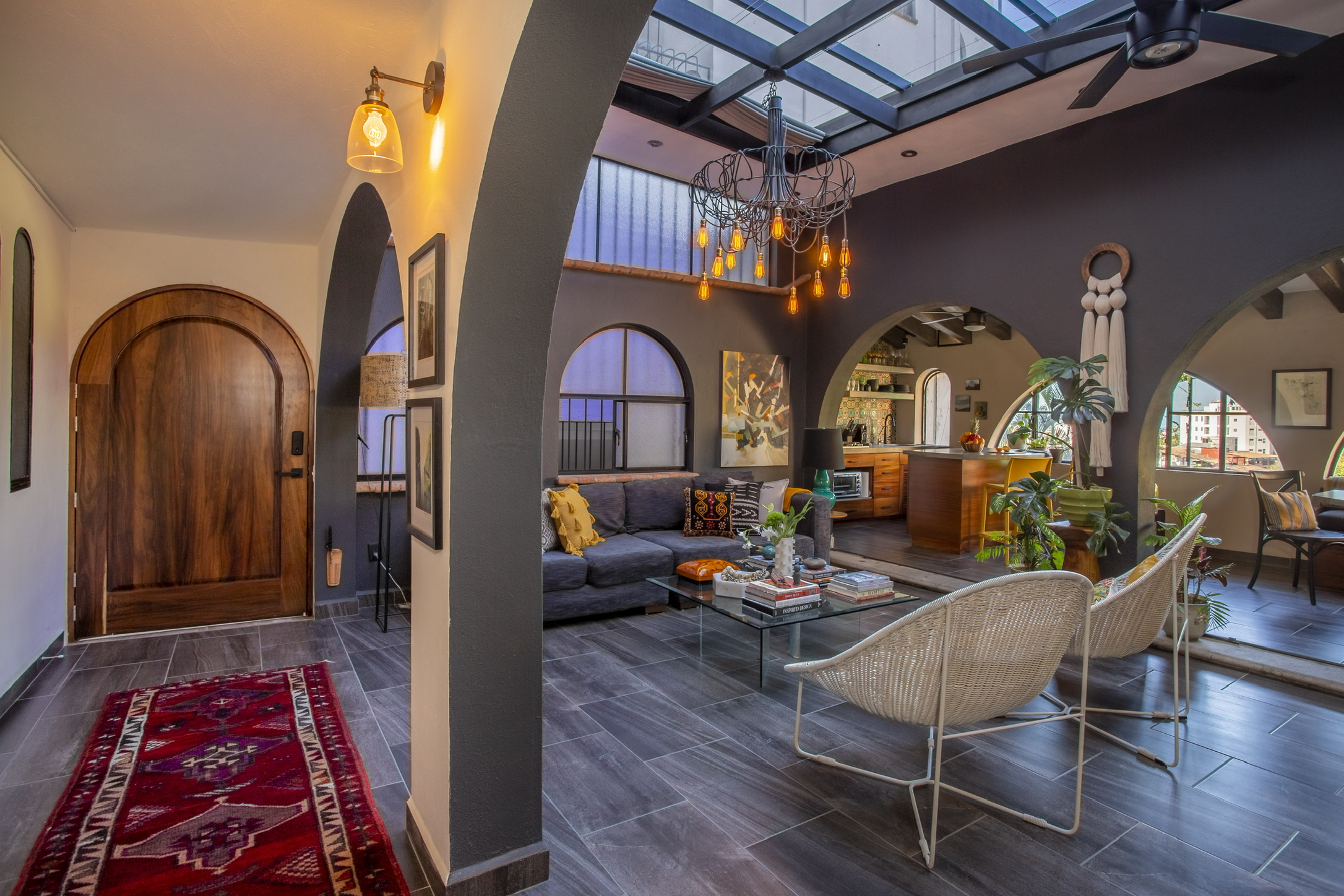 Design by Interior Design Alchemy
Photography by Nomad Family Photo Group
If you want to impress your clients with the scope of a project, it helps to give them a good sense of the big picture first. Be sure to start with shots of an entire room. These shots will encapsulate your entire vision and make it easier for prospective clients to understand how much work you put into a project. They are a great opportunity to get creative and explore the room from multiple angles and perspectives. We recommend taking photos from at least 2 to 3 different perspectives to give viewers a good sense of depth and spatial relationships between objects in the frame.
2. Details & Close-ups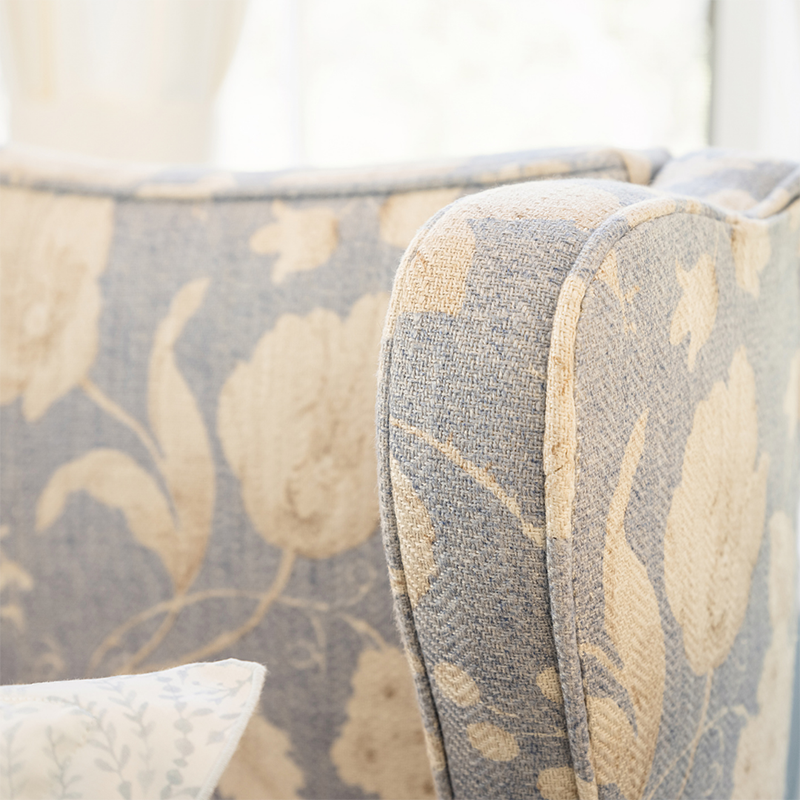 Design by Hannah Lowe Interiors
Photography by Ella Sophie Photo
Once you have some solid shots of the entire room, we also recommend taking the time to hone in on the details. Try to focus on individual pieces that are interesting enough to capture a viewer's attention on their own. This could include architectural details, finishes, accessories, or furniture. The perfect candidate is any item that makes you want to lean in closer and admire the fine details!
Detail shots are important because they give you an opportunity to share a unique point of view and highlight your special skills. You can show off custom pieces with shots that speak to the stories behind the design, or shine the spotlight on an unexpected finish combination that demonstrates your meticulous attention to detail. These shots can also help you stretch your content further when you are marketing your work on social media. Let's say you designed one room in a home. You can only take so many shots of the entire room before the shots start looking redundant. If you take detail shots, you will have more options to choose from.
Make sure your photographer is zoomed in close enough to show veining and variation in solid surfaces, texture on fabrics, and other details that might not be noticeable in shots of the entire room. You will probably want to use a macro lens to magnify it properly, and blur out the background, to keep the focus on the item that you want to showcase.
3. Vignettes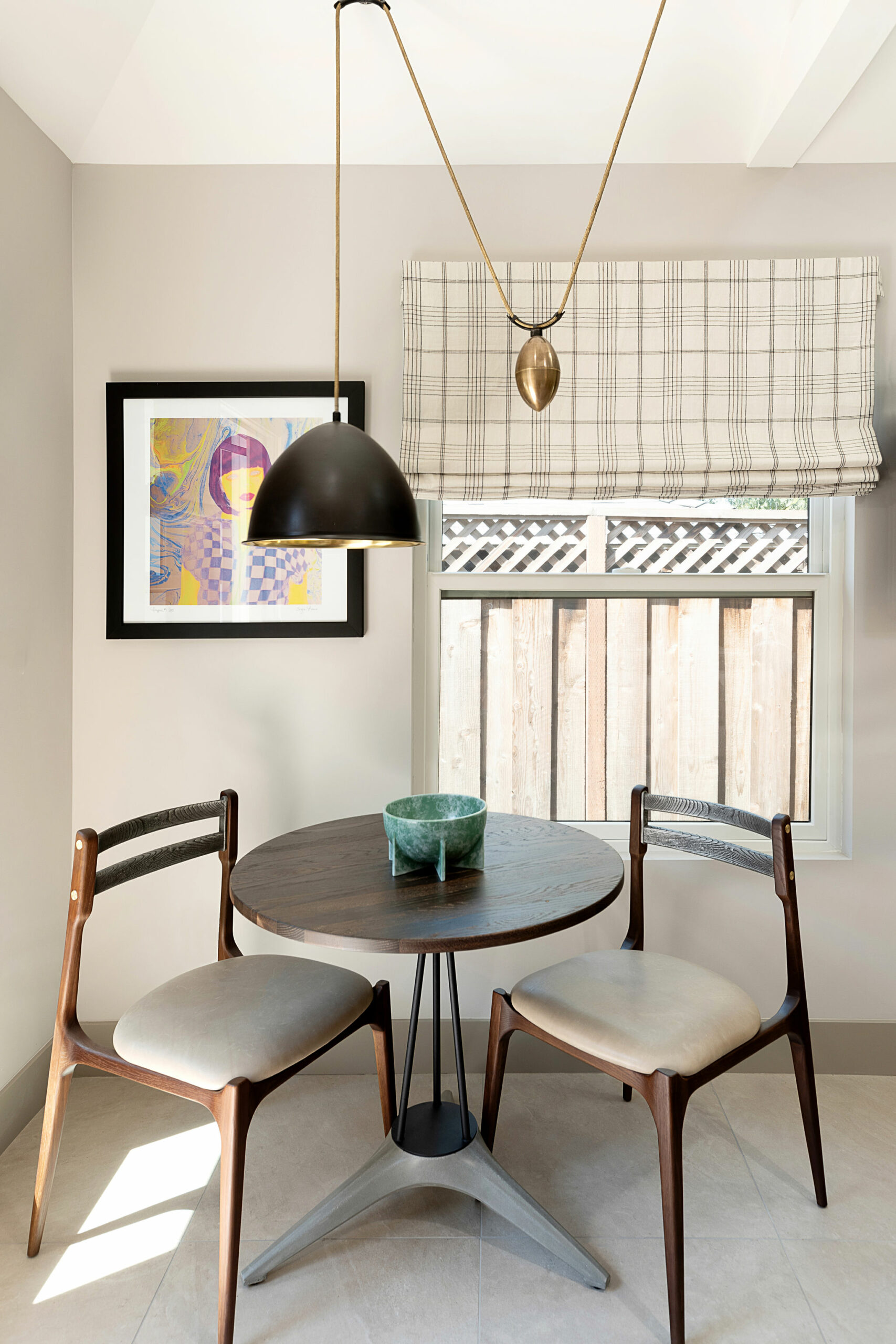 Design by Hannah Lowe Interiors
Photography by Ella Sophie Photo
Between shots of an entire room and close-ups, we have the vignette. A vignette is best described as a concentrated scene, or a snippet, of an entire room. It typically shows more than one item within the frame, but it does not usually show a wide angled perspective. Vignettes are useful when you want to draw attention to the way that certain items in a room coordinate with each other. They give your prospective clients more information and a greater sense of design style than a close-up, but they still allow you to call attention to some details that the viewer might not notice in a shot of the entire room.
4. Lifestyle & Action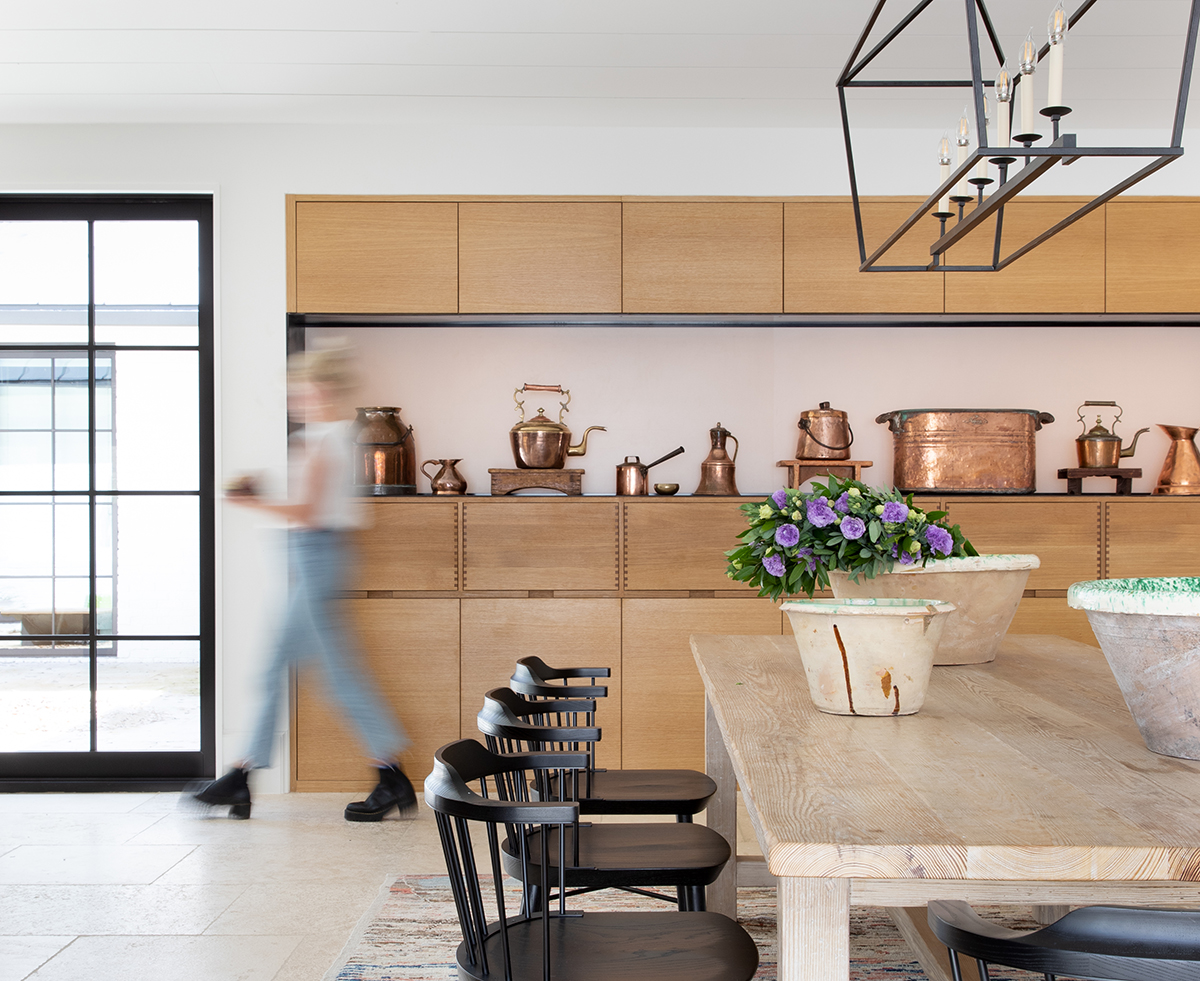 Design by Round Table Design
Photography by Molly Culver Photography
Styling by Jenny O'Connor Studio
So far, we have covered must-have shots for your interior design portfolio that focus heavily on the aesthetic details of a design. But functionality is important, too! Be sure to take some lifestyle and action shots for your portfolio. Sometimes, a meticulously styled design can run the risk of feeling "empty" or looking so perfect that it seems unrealistic for everyday life. Part of your job during the photo shoot is to make sure that viewers understand the functionality of a space and how it can be used. To bring your designs to life and add some warmth, try including people or pets in your shots.
5. Behind the Scenes & Candids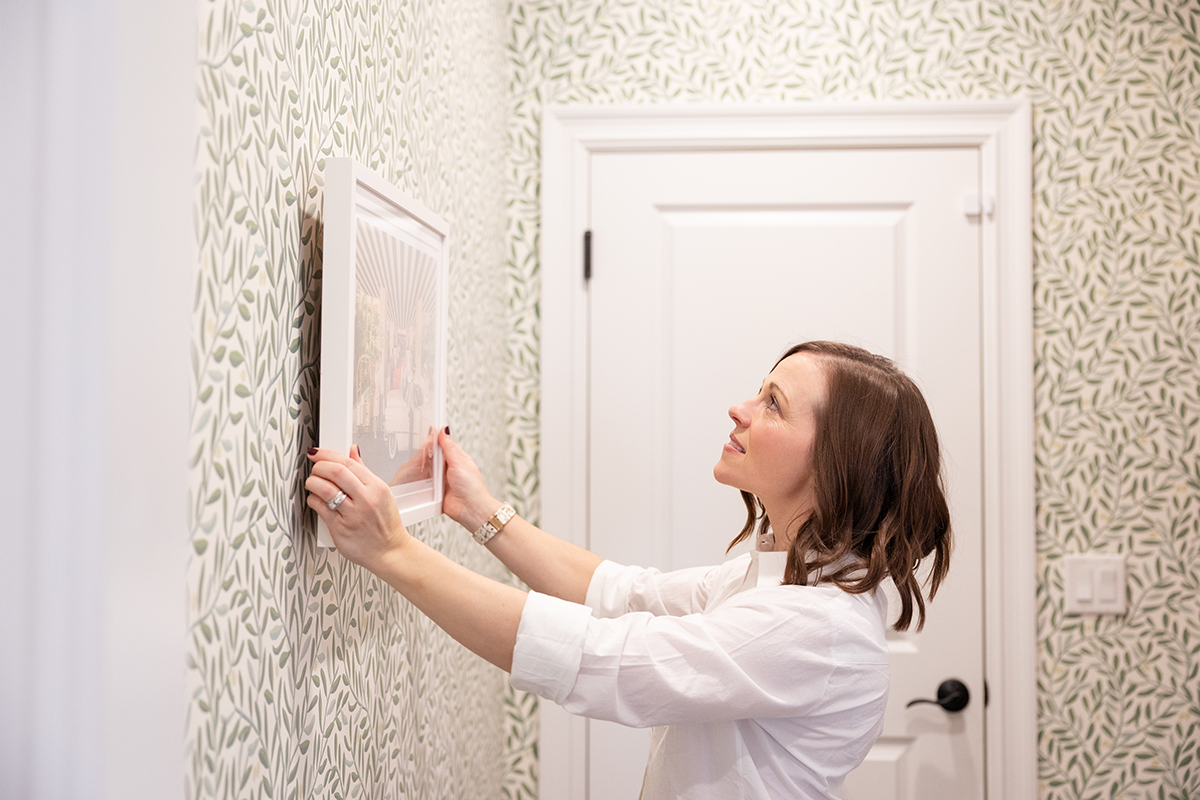 Design by Kate Eckstein Design
Photography by Leah LaRiccia Photography
Don't forget to capture some candid shots of the people behind the scenes who made your design possible! You can use these types of shots to show off your personality, explain your process, or illustrate just how much work goes into the execution of a design. Behind the scenes and candid shots are particularly useful for giving prospective clients greater insight into who you are and what you do. People want to know that they can rely on the professionals that they hire, and they tend to feel more connected when you are relatable. By sharing tidbits about your personality through photos, you will help to build trust with your clients.
It's important to note that you should include both portrait and landscape photos for each of these must-have shots. Depending on how you plan to use the photos, one orientation may work better than the other. For example, if you are planning to establish an online presence and create reels with your photos, it is better to use images in portrait orientation. On the contrary, if you want to showcase shots with a wider angle on your website, you will need images in landscape orientation. It's always better to have too much content than not enough!
As you are planning your photo shoot, another thing to keep in mind is that different times of the day will produce different lighting effects. Think about the impact you want to make, and how you can use lighting to highlight the features of your design. Let's say your shot list includes close-ups of beautiful floor-to-ceiling glass windows in your client's living room. You might want to shoot at dusk, so that the windows showcase a magnificent sunset instead of a simple blue sky.
With these must-have shots for your interior design portfolio, you will have what you need to showcase your skills in the best light possible. Still not quite sure how to make the most of the content you have? Schedule an intro call with 4Dbiz and learn how our marketing team can utilize your portfolio to help you stand out in the competitive industry of interior design!