Interior design kitchen trends are getting raw and real in 2023. Design concepts will become less focused on a cookie cutter perfect aesthetic, and more about functionality, technology, natural elements, and making a statement.
Check out these 5 interior design kitchen trends to refresh your clients' homes and inspire your creativity in 2023 and beyond!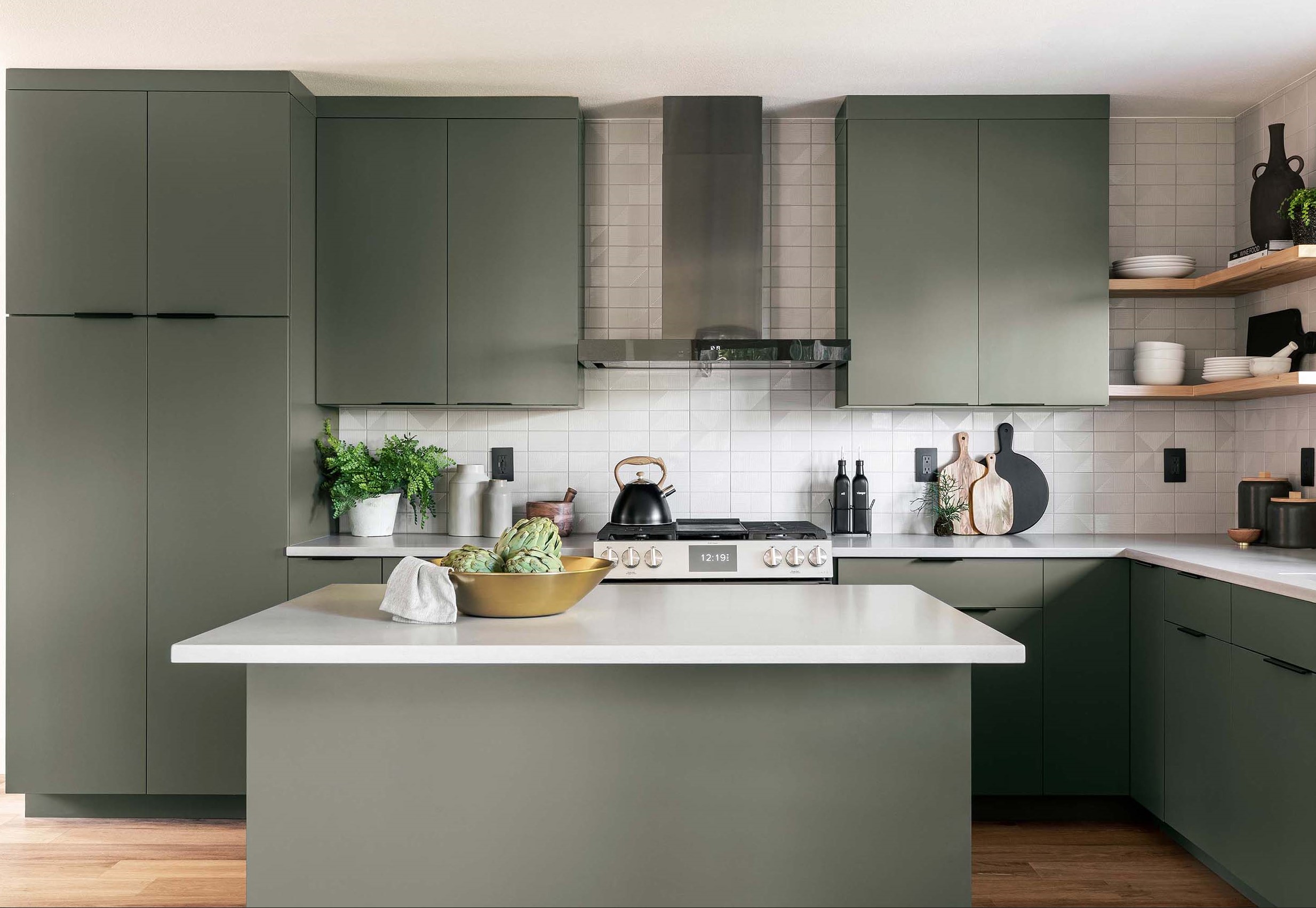 Design by Interior Design Alchemy
1. Colored Cabinetry
Get ready for a rainbow of cabinetry colors! Designers and homeowners are turning away from the crisp look of white cabinetry, and there is a trend toward painted cabinetry in warm, earthy tones. Tints and shades of yellow and green are especially popular right now, along with dark colors that create a moody effect. Two-tone cabinetry is also trending.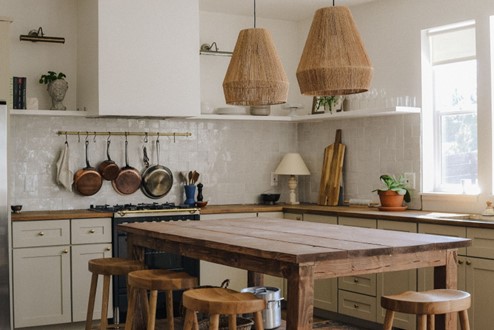 Photo provided by Premier Remodel
2. Eco-Friendly Materials
As climate change awareness spreads, there has been a shift toward eco-conscious kitchen design. This is especially true for materials. Quartzite, an all-natural stone that mimics the look of manufactured quartz, has recently caught on as a hot material for countertops.
The natural, handmade look of a rustic style is catching on fast, too. Designers and homeowners are using reclaimed wood for islands and butcher block countertops. Secondhand and vintage pieces are also being used as a cost-effective, eco-friendly way to create a custom design with some character.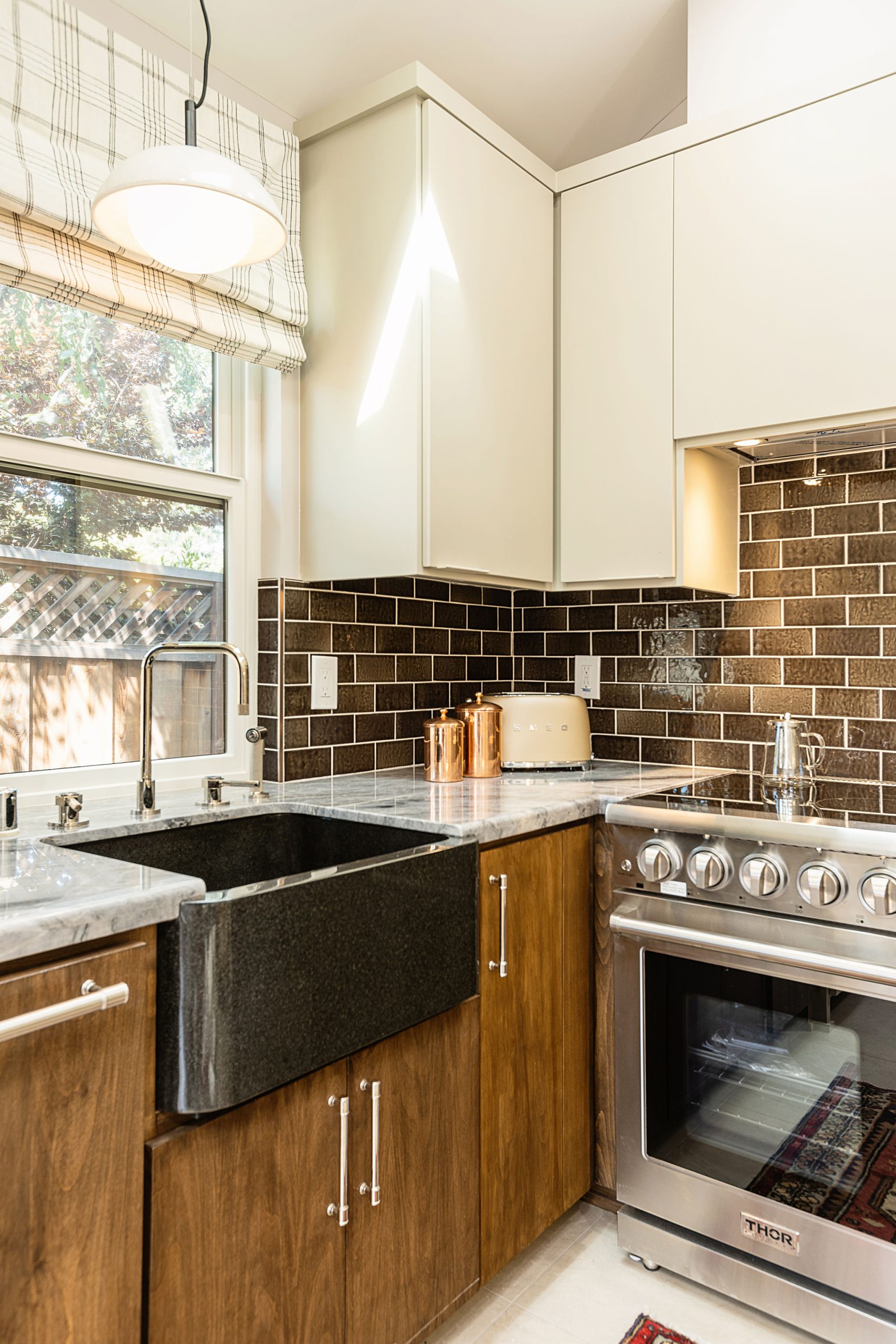 Design by Hannah Lowe Interiors
3. Induction Cooktops
Gone are the days of the bulky countertop range. Induction cooktops are the latest kitchen appliance trend, and it looks like they are here to stay. This high-tech appliance uses magnetic currents to heat cookware.
Not only does it have a sleek and modern look, but the induction cooktop also improves safety and features superior heating capabilities. It has the potential to replace gas because it can heat food faster and save energy.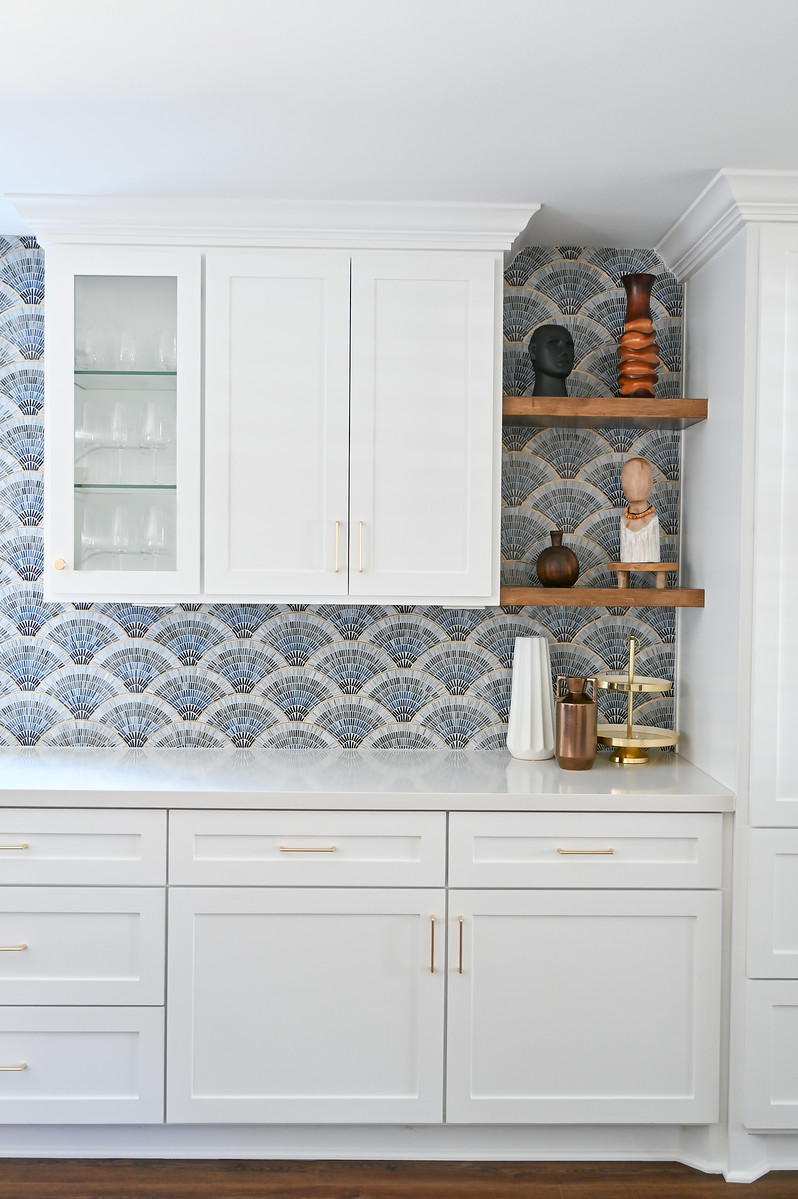 Design by Cassandra Brand Interiors 
4. Floating Shelves
Floating shelves, which have been in favor for quite some time now, continue to be an attractive kitchen upgrade. They work well to achieve the open, modern look that homeowners crave for their kitchens nowadays, as they break up the blockiness of cabinetry. They're also great for creating accent walls and showcasing unique backsplash tile.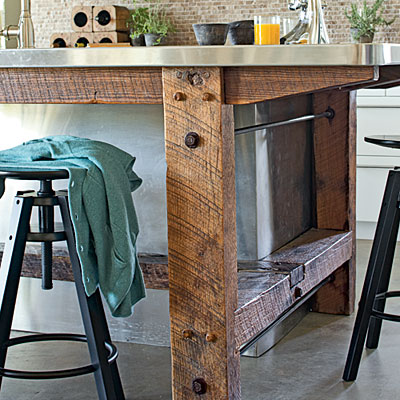 Design by Round Table Design
5. It's All About the Island
Kitchens have become an essential gathering spot in open floor plans, and islands are taking center stage. It's becoming more and more popular to create islands that serve as focal points and conversation starters. They are often clad in a material or painted in a color that is different from the rest of the cabinetry to make them really stand out.
They are also getting bigger and longer than ever before, and can be found in multiples. It is not uncommon for a kitchen to have two islands now!
4Dbiz can help with all of your FF&E needs for a complete kitchen makeover. As a member, you'll gain access to our Virtual Workroom, where you can order sample kits and place custom orders.
Need some assistance with drafting and design work, too? Our Virtual Assistants are happy to help!