As an interior designer, one of the greatest challenges is translating the design vision in your head to a digital space, in a way that helps your clients visualize it. It is crucial that your presentations and drawings communicate how the objects in a space relate to each other. There are many design software out there to help you accomplish this, so it might be difficult to even know where to begin. If you're feeling overwhelmed, the 4Dbiz team can offer support. Our team of virtual assistants has worked with a variety of software, and we have the resources to help you tackle any project on your plate. Check out the 5 design software our drafting team can't live without. Give them a try for your next project, or let us do the drafting for you! Our team loves the professional quality results that these programs help us produce, and we know you will, too.
1. AutoCAD
AutoCAD is an essential for any drafting project with 2D drawings. The software allows you to input exact measurements, in your preferred units, so that you can ensure proportions and sizing is accurate.
AutoCAD is best for these types of drawings:
Floor plans
Space plans
Site plans
Elevations
Construction documents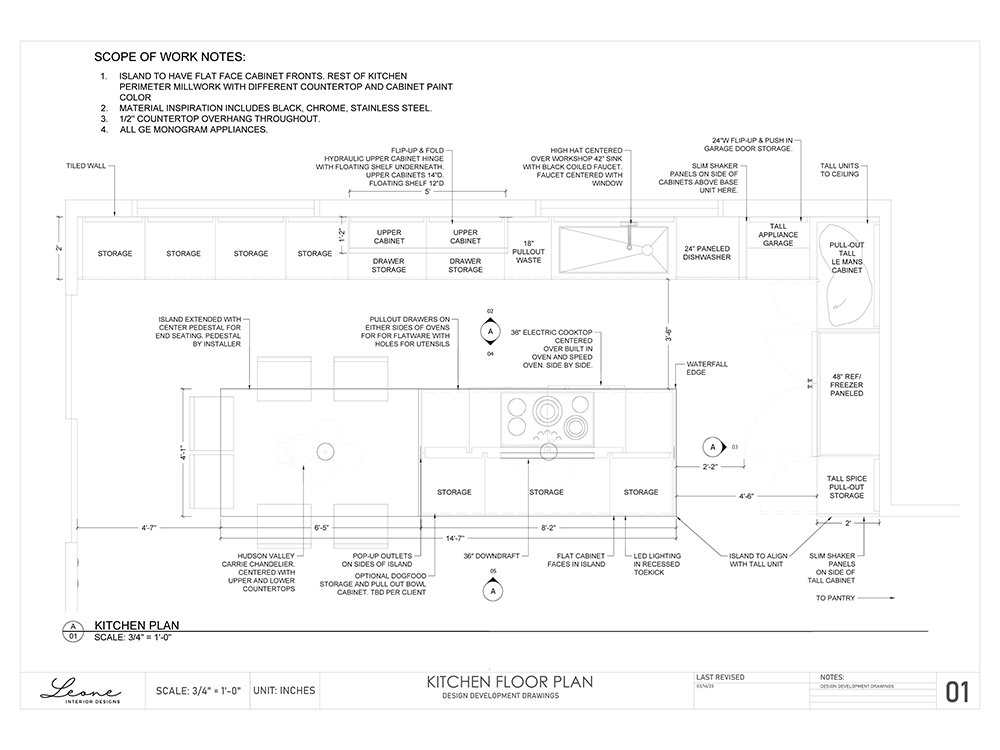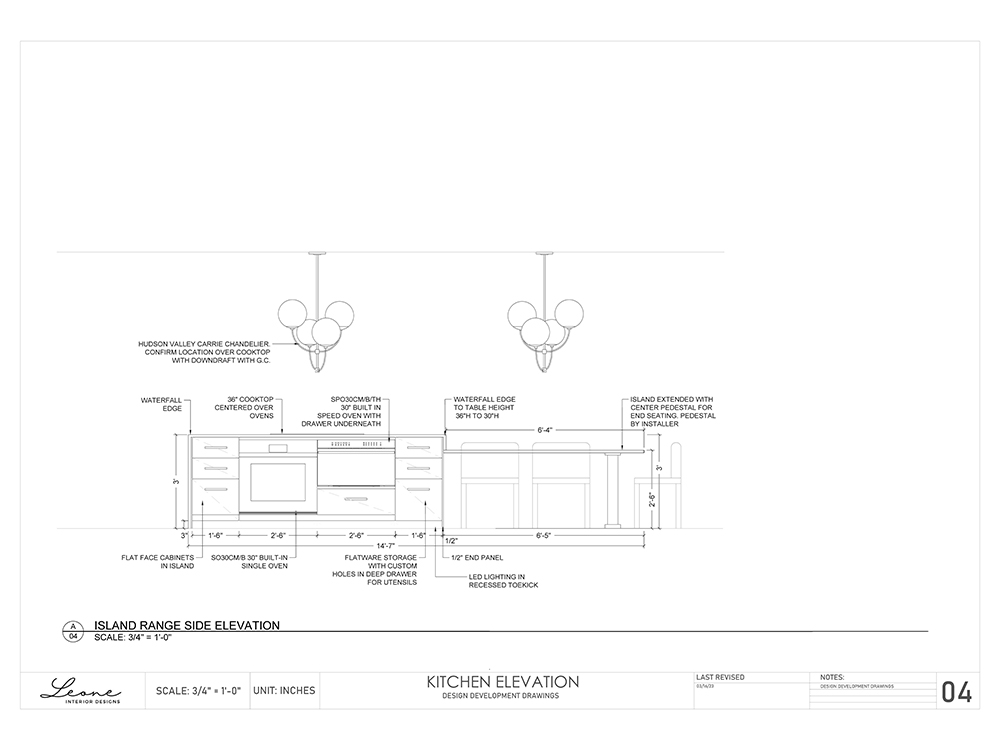 Design by Leone Interior Designs
Drawings by 4Dbiz
2. SketchUp
Sometimes, even if your drawings are accurate, it can be difficult to visualize a three-dimensional space from a 2D drawing. When you need a three-dimensional representation of your concept, SketchUp is a useful tool. The intuitive software makes it easy to draw lines and shapes that can be pushed and pulled into a 3D model. SketchUp also comes with a large materials library that can be applied to objects in your model, as well as the option to add your own custom materials and textures.
It is helpful to create a 2D floor plan in AutoCAD first, then import it into SketchUp. You can use the imported floor plan as a guide when you are building your 3D model. While it is possible to create a floor plan view from a 3D model in SketchUp, it can be more challenging to achieve the correct scale. To avoid formatting headaches, consider using AutoCAD for 2D drawings and SketchUp for 3D models.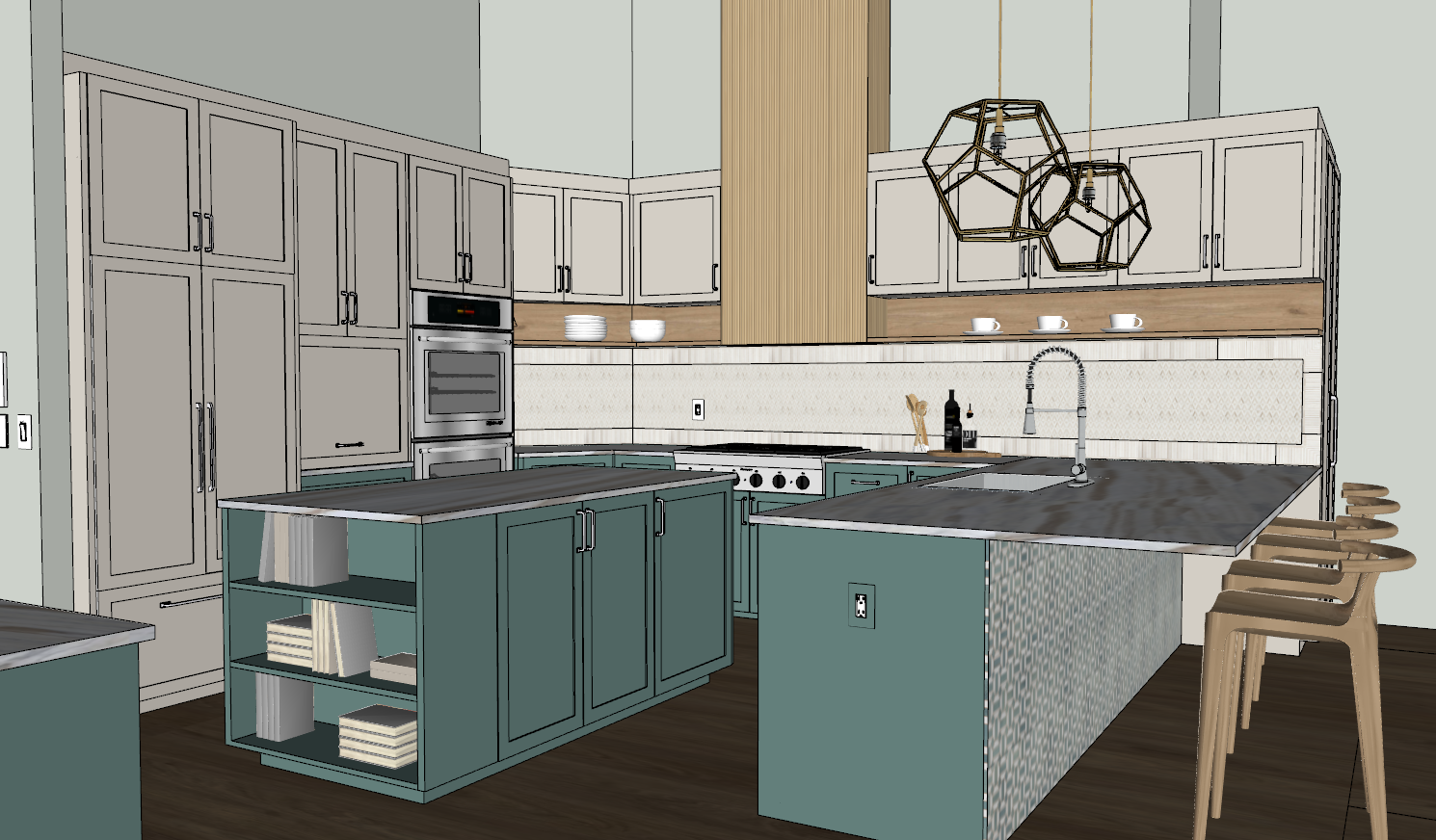 Design by Leone Interior Designs
3D Model by 4Dbiz
3. Coohom
If you want to take three-dimensional visualization one step further, photorealistic renderings are a professional way to present your concept. Renderings can help your client understand the finer details of a project, such as materials and textures, as they will actually appear in real life. They will help you ensure that everyone is on the same page before the project progresses. We love Coohom for quick and easy renderings. The software features a 2D/3D floor planner, a library full of models that have already been built, and a tool to design your own custom furniture from scratch.
4. V-Ray Extension
For photorealistic renderings of the highest quality, try V-Ray. It is available as an extension for SketchUp, 3ds Max, and Rhino, making it a convenient and flexible tool. You can launch the extension in your preferred program to add realistic touches to your 3D model, such as light sources and shadows. However, keep in mind that the high quality of V-Ray renderings comes with a price: models can take a long time to render. When using this software, be sure to account for that and plan accordingly. A rendering can't enhance your presentation if it's ready long after the deadline!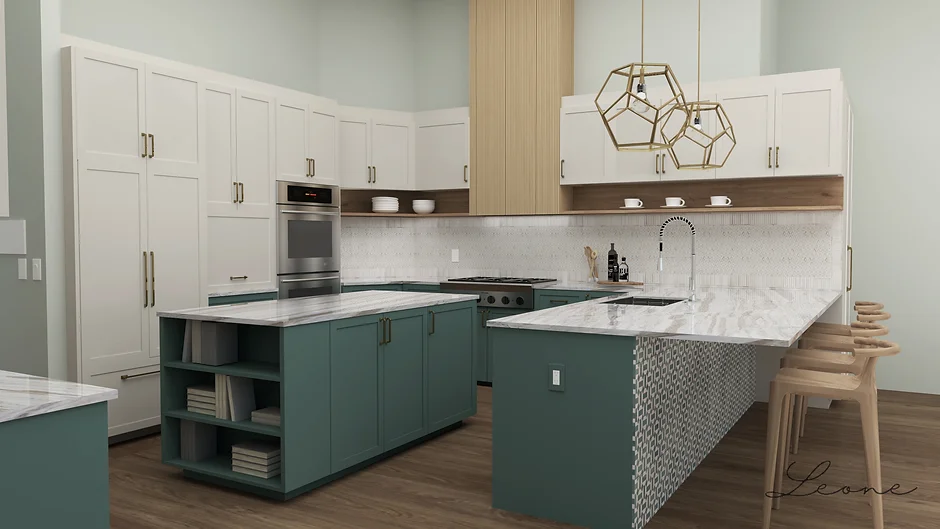 Design by Leone Interior Designs
Rendering by 4Dbiz
5. Adobe Creative Suite
Our team utilizes Adobe Creative Suite, especially Photoshop and InDesign, to create client presentations and mood boards. Mood boards are a nice supplement to enhance presentations, as they can help you and your client understand how the selected items will coordinate with each other. The drag-and-drop style of the Adobe software makes it easy to quickly arrange images and drawings in a clean and organized fashion. We can upload logos and colors to maintain consistent branding, and we can even use it to manipulate drawings or graphics if needed.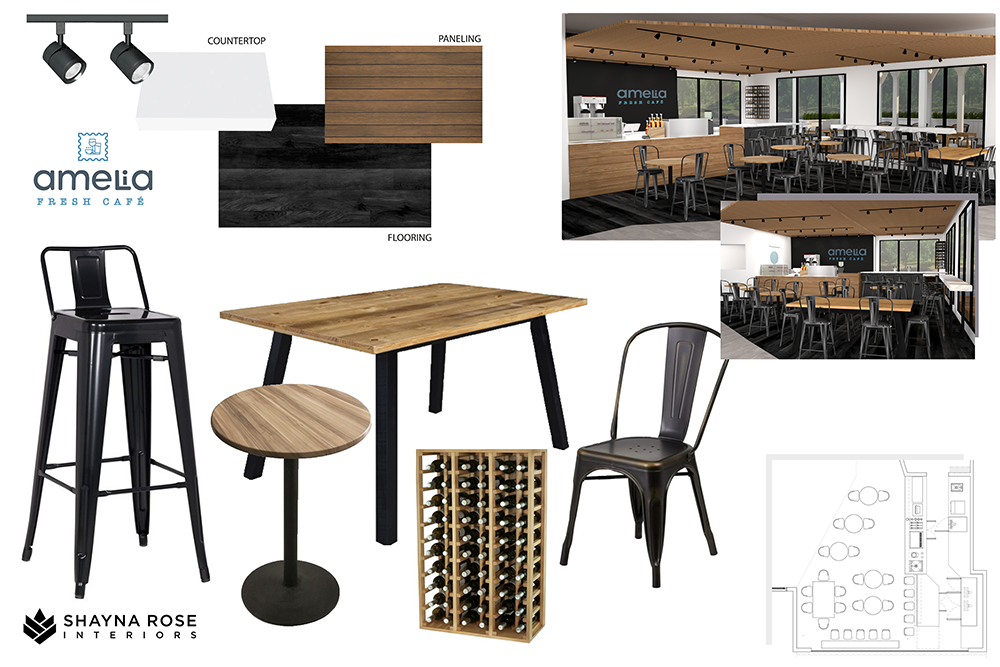 Design by Shayna Rose Interiors
Presentation by 4Dbiz
Don't have the time to learn and work with these design software yourself? Register for a free 4Dbiz account to get drafting and presentation support at your convenience. If you're not sure what type of drawing you need, you can also schedule a call with our Senior Drafting Specialist. She will help you develop an efficient game plan that gets you to your end goal!